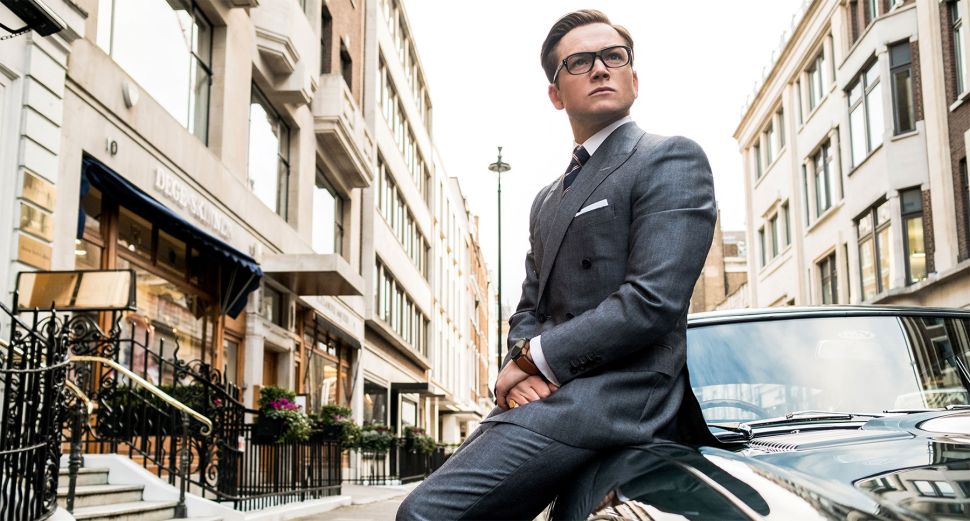 We have no idea what's in store for the future of 20th Century Fox's movies, with Disney's acquisition of the company set to be approved in early 2019. But one adult-skewing franchise soldiering on as if nothing has changed is the Kingsman series. In June, director Matthew Vaughn revealed that two new films are currently in development: first, a prequel set in the early 1990s that uncovers the origin of the British spy agency, and then a sequel to last year's Kingsman: The Golden Circle. (For what it's worth to Disney, both Kingsman entries have topped $400 million at the worldwide box office.)
While Kingsman star Taron Egerton, who plays Eggsy, is busy promoting his new movie Robin Hood, he also commented on the poor reception of The Golden Circle and what he hopes to see in the series moving forward.
Subscribe to Observer's Entertainment Newsletter
"I would like the third one to be better received than the second one was," he recently told Empire on the Empire Podcast. "I felt we got a bit of an unfair kicking if I'm totally honest. I think in some respects it was [difficult] because I just gave everything to it, and then it was so quickly torn down, that I think I did feel a bit of a sting. I think in some respects it probably wasn't quite as well put-together a film as the first one, but it certainly wasn't a bad film. And when we got this real kicking—I think what I would like to happen is for us to do a third one and for it to feel like a worthy third installment to what has been a great part of my life."
Egerton won't appear in the Kingsman prequel, tentatively titled Kingsman: The Great Game, given that it takes place roughly 90 years before his character was even born. He will, however, show up in the eventual threequel, which will likely close out this iteration of the series. But the 29-year-old actor isn't necessarily ready to move on from his star-making character after that. We may actually have a James Bond or Mission: Impossible situation on our hands.
"My dream for it would be that I would kind of hang up my suit for 10, 15 years and then come back and pass the mantle on," Egerton explained. "We'd have to take a step away from it for a while before we did that. For me that would be the perfect way to wrap up what has been a huge, huge part of my life, and something I will always be incredibly grateful to Matthew for, and will always be in his debt for… Either way, Kingsman's going to survive, with or without me."
Egerton will next star as Elton John in Rocketman, the 2019 biopic about the legendary singer.