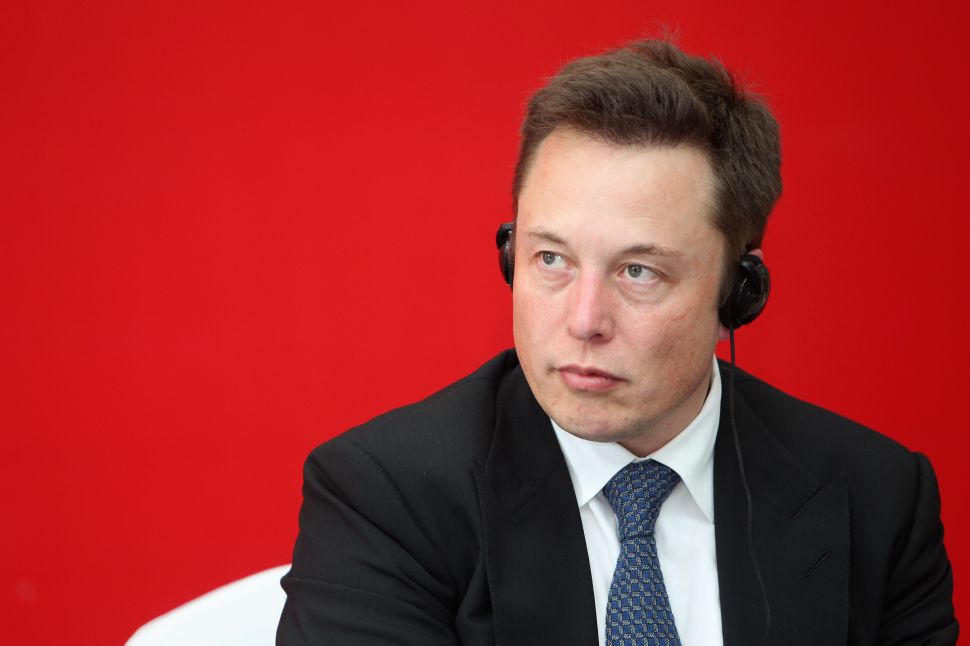 Tesla may be facing some serious troubles in China, but Elon Musk is not ready to share how bad the problem is.
On Tuesday morning, a Reuters report said that Tesla had sold just 211 cars in China, a 70 percent drop from the same period a year ago, citing data from China's Passenger Car Association, the country's leading auto industry group.
Reuters said the plummeting sales in October underscored the damage that the U.S.-China trade war has made on the electric carmaker.
Subscribe to Observer's Business Newsletter
But shortly after the Reuters report came out, Tesla released a statement saying the numbers cited in the article were "wildly inaccurate."
"While we do not disclose regional or monthly sales numbers, these figures are off by a significant margin," the company said in the statement.
And yet, Tesla has acknowledged the impact of trade tensions. In its third-quarter earnings release last month, CEO Elon Musk complained about the ongoing trade frictions between the U.S. and China in a call with investors, saying the trade war was hurting its business in China, its most important market outside the U.S.
The most direct impact has been a series of price swings on Tesla cars in China, leaving many consumers clueless on what to expect when walking into a Tesla dealership.
In May, Tesla slashed up to $14,000 off its Model X in China following the good news that Beijing was going to lower tariffs on most imported vehicles from 25 percent to 15 percent starting July 1.
The Chinese government did keep that promise when the time came. But on July 6, Beijing hiked imported car tariffs by 25 percent as part of its retaliatory tariffs on $60 billion worth of U.S. products. After the new tariffs, U.S. automakers would face a total of 40 percent duty on all cars they sell in China.
In response, on July 9 Tesla surged prices on Model X and S cars by 20 percent in China. It was also the first U.S. carmaker to raise retail prices amid tariff battles.
But last week, Musk changed his mind again, saying Tesla would cut prices for Model X and S by 12-26 percent to make the cars "more affordable" in the world's top auto market, where demand for electric vehicles is growing.
Unlike most U.S. automakers that releases monthly sales figures, Tesla discloses sales numbers only four times a year. Its own assessment of China sales for the last three months of 2018 won't be available until January, when the company reports fourth-quarter and whole-year financial results.