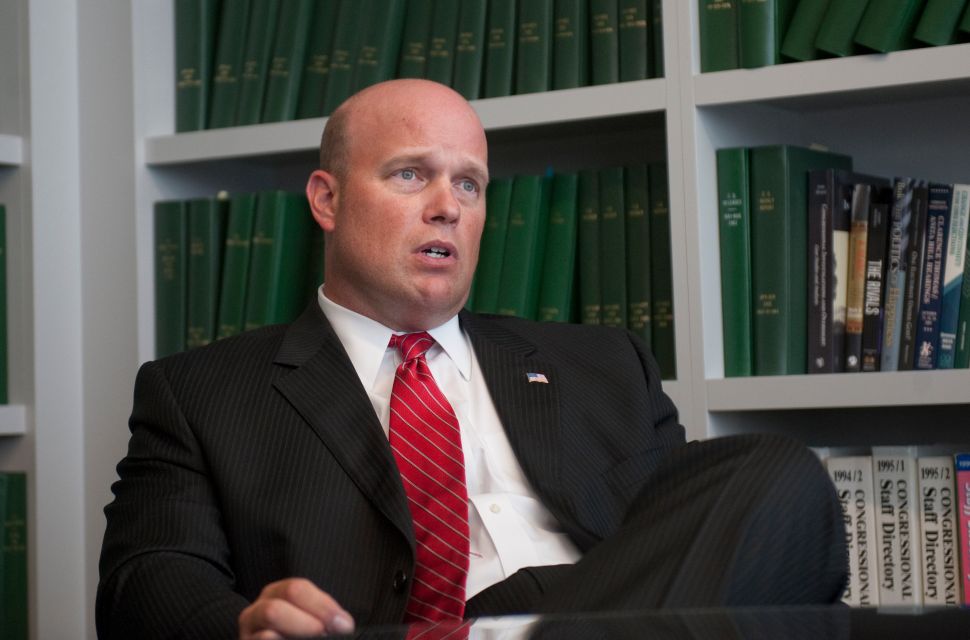 After appearing before members of the media for a rare press conference today, President Trump tweeted out news of Attorney General Jeff Session's departure from his administration. The announcement comes following the Democratic comeback in the House of Representatives, which many speculate will result in subpoenas galore when last night's elects flood the halls of Congress.
Replacing Sessions in the interim is the former attorney general's chief-of-staff, Matthew Whitaker. Whitaker has been vocal with his criticism toward the Russia investigation, and an op-ed he penned for CNN last year provides some useful insight into his legal thinking about Special Counsel Robert Mueller's ethical responsibilities.
"Mueller has come up to a red line in the Russia 2016 election-meddling investigation that he is dangerously close to crossing," wrote Sessions' then chief-of-staff last summer.
Whitaker explained that the red line in question involved the president's personal and business finances.
"It does not take a lawyer or even a former federal prosecutor like myself to conclude that investigating Donald Trump's finances or his family's finances falls completely outside of the realm of his 2016 campaign and allegations that the campaign coordinated with the Russian government or anyone else," continued Whitaker.
Whitaker outlines Rod Rosenstein's letter appointing Mueller as evidence that the special counsel is not authorized with "broad, far-reaching powers" in the investigation.
"The Trump Organization's business dealings are plainly not within the scope of the investigation, nor should they be," wrote the Justice Department aide.
Despite Sessions' early support of Trump's campaign, the two clashed in Washington over the attorney general's decision to recuse himself from the Russia investigation, which sparked the appointment of a special counsel. In his resignation letter, tendered at the president's request, Sessions cited victories in prosecuting "the largest number of violent offenders and firearm defendants in our country's history" and restoring "immigration enforcement."