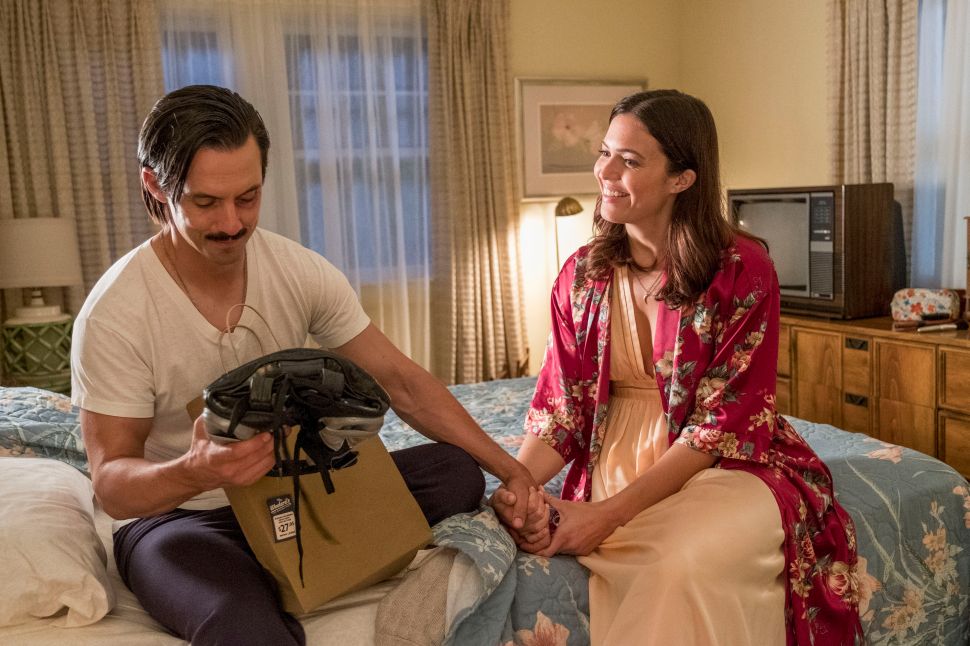 Television is a tough business these days. With more competition than ever, the industry has just suffered through the worst subscriber loss in U.S. history, and it's difficult to envision it ever truly recovering. Not even TV's most popular shows are immune to the audience recession. Case in point: NBC's mega-hit This Is Us, which has seen its ratings decline in its current third season.
In its emotionally fueled second season, the family dramedy averaged a whopping 11.1 million live viewers and a strong 3.07 rating in the advertiser-friendly 18-to-49 demographic. But while the show is still delivering big numbers, This Is Us has taken a hit in Season 3. As of this writing, it is pulling in 9.1 million live viewers and averaging a 2.36 in the key demo, marking an 18 and 23 percent drop, respectively. Given this dip and the cast's hefty, new-and-improved salaries, some have been wondering if this is the last we'll see of the Pearson clan.
But fret not, loyal fans. This Is Us is still the highest-rated show on TV, per TV By the Numbers, and "continues to draw some of broadcast's biggest gains in delayed viewing." Though a fourth season has yet to be ordered, it's hard to believe NBC would want to cut bait with This Is Us while it's still going pretty strong. After all, it was just a few months ago that the much-hyped answer to the mystery surrounding Jack's death drew a staggering 27 million live viewers to become the most-watched post–Super Bowl offering in six years.
Subscribe to Observer's Entertainment Newsletter
These days, soft drops are par for the course for every show that isn't Game of Thrones. It's only a matter of time before NBC announces that This Is Us will stick around to wallop us with more heartbreaking episodes and tear-inducing life lessons.