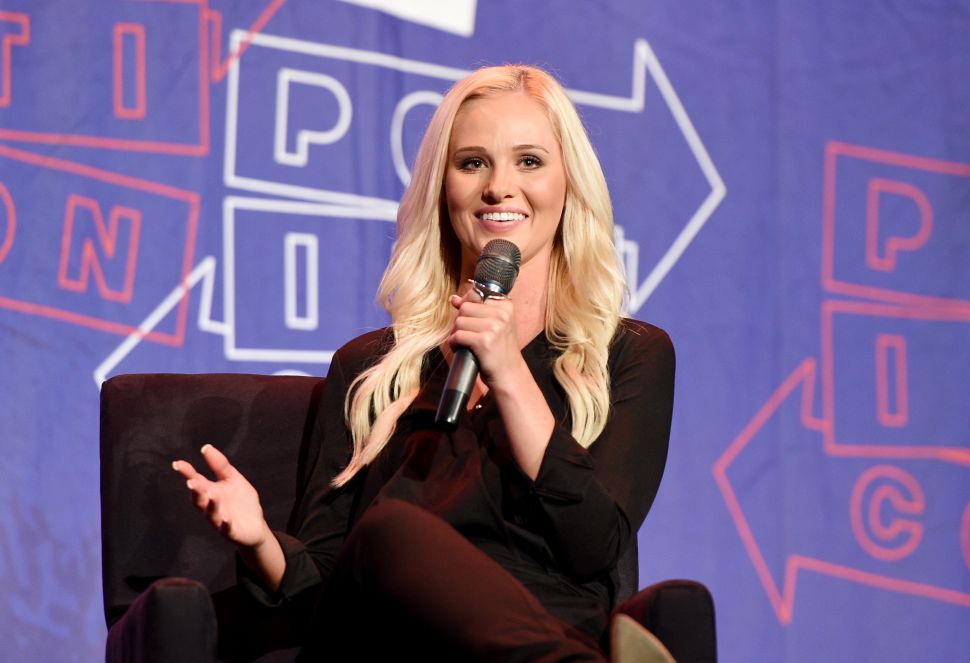 Fox News is investing big in Tomi Lahren—the millennial pundit whose weekly evisceration of liberals has cemented her reputation as a modern-day Socrates of the Right.
To facilitate Lahren's growing role at the network, Fox built a studio inside Lahren's California home so she can "respond to news faster," according to a recent Forbes profile. From her new home studio, the conservative media titan will double the number of her signature "Final Thoughts" segments, in which she issues daring send-ups against Hollywood, the NFL and her right-wing rivals at Turning Point USA. Her output of hot takes will double from five to 10 per week and will become a selling point for the network's new subscription startup, Fox Nation.
"They're going to be typical Tomi style, unfiltered, tell it like it is," Lahren told Forbes in third person.
Subscribe to Observer's Politics Newsletter
In-home studios are a rare privilege afforded to Fox anchors—the network's golden goose Sean Hannity frequently broadcasts episodes of his flagship program from his home in Long Island, New York.
Fox News did not respond to Observer's request for comment on which pundits receive in-home studios.
"Owning the libs is big business and this suggests the growing importance of Tomi to their brand and the level of investment they are making in Fox Nation," The Wrap's media reporter Jon Levine, who frequently chronicles Lahren's slam dunks, told Observer.
Based off the Netflix model, Fox Nation debuted on Tuesday. For $5.99 per month, subscribers receive exclusive media content catered to conservative audiences.
"There are a lot of people that consume Fox News that are my age—they just do it in different ways," Lahren told Forbes. "A lot of them are watching clips, a lot of them are watching it on social media, or they're watching it on DVR. This gives the opportunity for the older demographic as well as younger people to access it on demand."