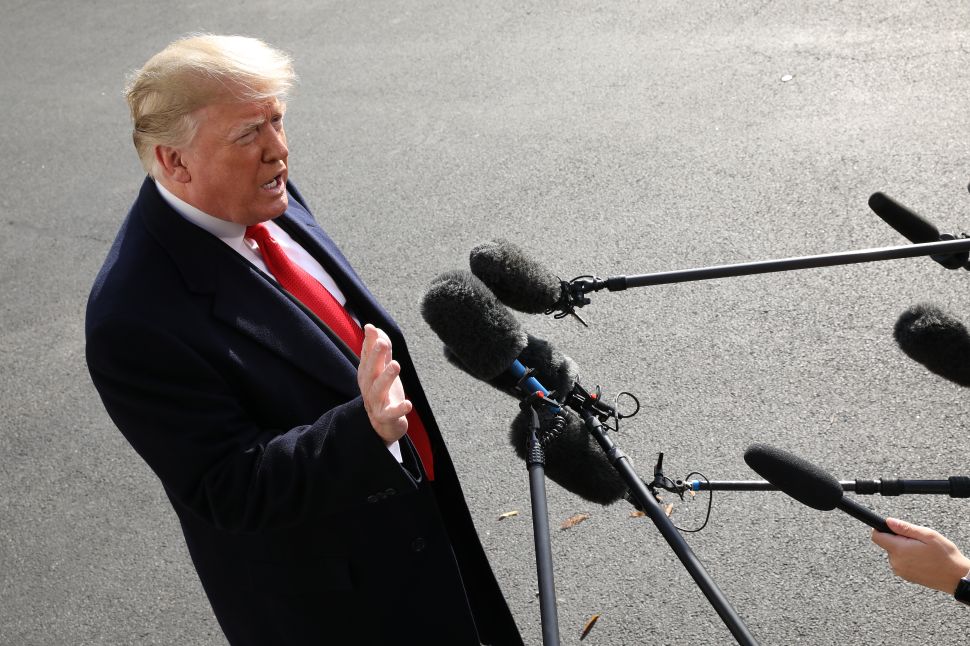 The Russia investigation has thundered back into the news cycle in the aftermath of this year's midterm elections.
To scrape years off a possible prison sentencing, Michael Cohen on Thursday entered a new plea deal with the special counsel's office. At an unannounced court hearing in Manhattan, the president's former attorney pleaded guilty to lying to Congress over discussions he had with the Russian government to build a Trump Tower in Moscow—in June of 2016, he even communicated with Russian President Vladimir Putin's spokesperson, Dmitry Peskov.
Trump, however, sees little wrong with his stalled real estate ambitions coinciding with his presidential campaign.
Subscribe to Observer's Politics Newsletter
"We had a position to possibly do a deal, to build a building of some kind in Moscow," the president told reporters before leaving for the G20 leader's summit in Argentina. "There would be nothing wrong if I did do it. I was running my business while I was campaigning. There was a good chance that I wouldn't have won, in which case I would have gotten back into the business, and why should I lose lots of opportunities?"
Trump also called Cohen "a weak person" who was convicted on charges unrelated to his involvement with the Trump organization.
"Michael Cohen is lying and he's trying to get a reduced sentence for things that have nothing to do with me," added the president.
When Cohen initially testified before the House and Senate Intelligence Committees, he told lawmakers that he ended the Moscow project on January 2016 and never made direct contact with Peskov. In his new timeline, Cohen said the discussions of a business deal continued well into Trump's 2016 campaign, and included communications with Peskov.