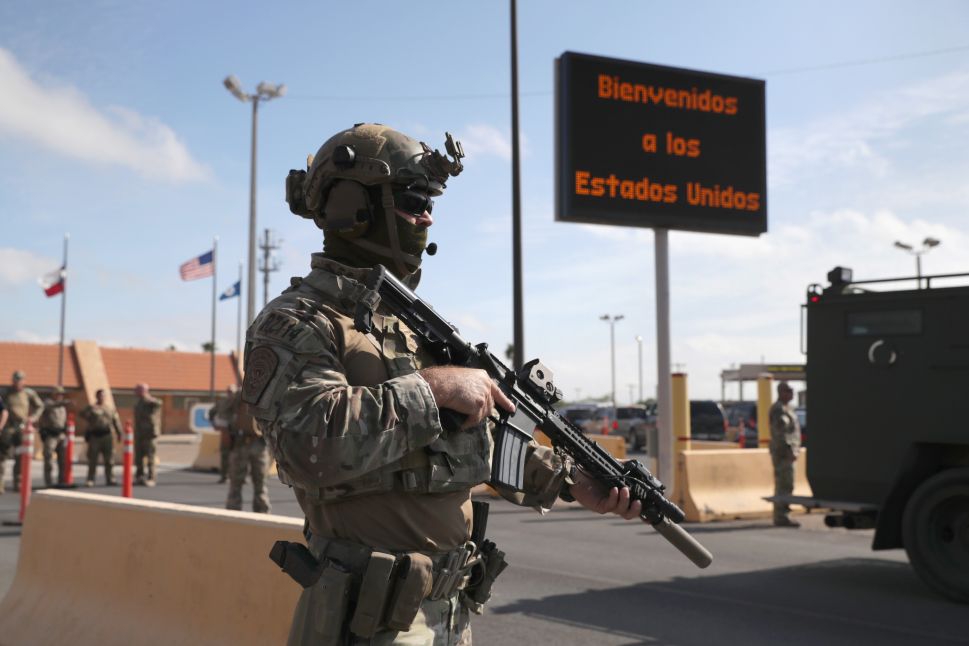 After announcing he would deploy 15,000 military troops to the United States-Mexico border, President Trump signed a memo on Tuesday granting soldiers the right to use "lethal force, where necessary."
According to Military Times, the new "Cabinet Order" allows "Department of Defense military personnel" to perform "military protective activities that the Secretary of Defense determines are reasonably necessary to protect border agents." Such activities include lethal force, crowd control, temporary detention and cursory search.
Immigration attorneys are likely to oppose the effort, saying the memo violates the Posse Comitatus Act—a federal statute from 1878 limiting the U.S. military's capabilities as a police force. Although Defense Secretary Jim Mattis told reporters on Wednesday that U.S. forces at the border would not violate the legislation, many attorneys are concerned about the constitutional precedent the Trump administration is setting.
"When you put troops on the border and you give them authorization to use force, it almost inevitably seems like it's going to lead to it happening," immigration attorney Matt Archambeault told Observer. "The purpose of the act is to make sure we're not substituting the military for border patrol. Once you start doing that, where does the mission begin and where does it end?"
In recent weeks, the Trump administration has moved to accelerate its hardline immigration platform. Earlier this month, the president said that the military should consider rocks thrown by migrants as firearms attacks. Roughly 5,900 active-duty troops have been deployed to the border ahead of Thanksgiving, the costs of which the Pentagon estimates to be $72 million, according to CNN.
"The closest historical parallel would be Japanese internment, when the United States used the military to intern citizens and Japanese foreign nationals," continued Archambeault. "I think most people look at that as a pretty despicable part of our history."