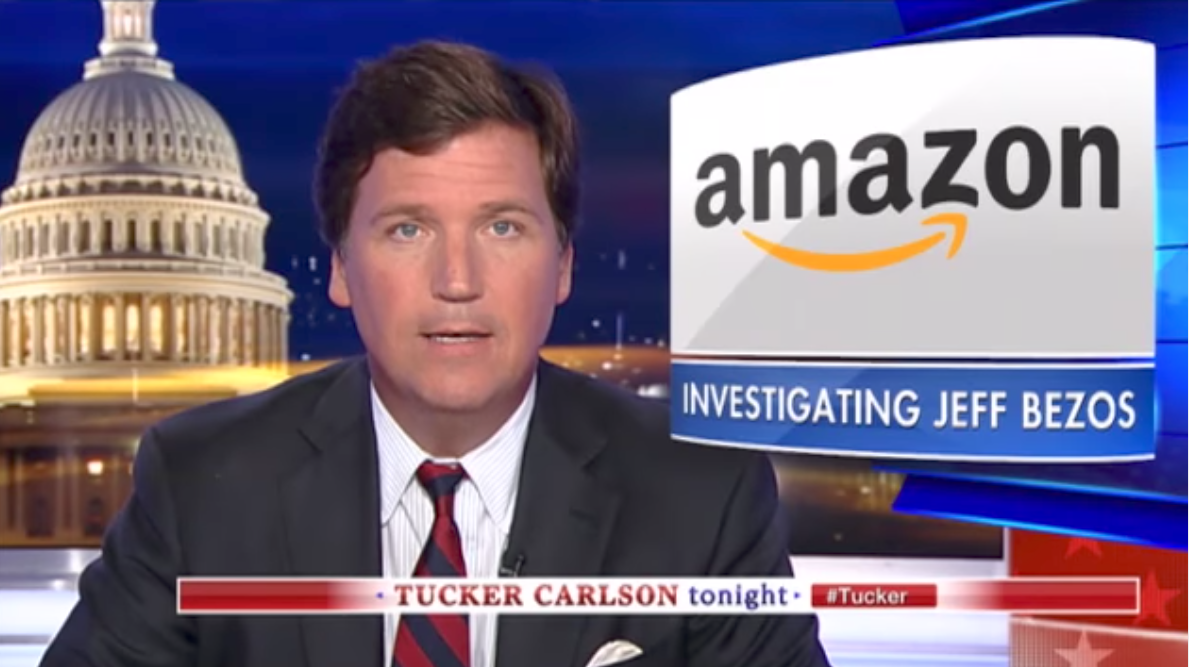 Fox News titan Tucker Carlson praised progressive darling Alexandria Ocasio-Cortez for making "a very good point" about the dangers of Amazon's East Coast invasion.
"In return for bestowing his grace on America's two richest cities, Jeff Bezos, who is the world's richest man, will receive more than two billion dollars in subsidies from you, the taxpayer," Carlson said on Tuesday night. 
Citing one of Ocasio-Cortez's tweets, where the newly elected congresswoman called Amazon's tax subsidies "extremely concerning," Carlson accused Bezos of profiting to the American public's detriment.
Subscribe to Observer's Politics Newsletter
"I hate to admit it, but Alexandria Ocasio-Cortez has a very good point," Carlson continued. "It's hard to argue with the internal logic of her point, the richest man in the world just got $2 billion in taxpayer subsidies. How does that work?"
After months of speculation and bids from competing cities, Amazon announced on Tuesday its decision to split its newest headquarters between Long Island City in New York and Crystal City in Virginia—sparking fury over what many see as investing too heavily in booming regions with a lack of affordable housing.
"Having lived here for a long time, the last thing we need is more money in Washington. It's rich enough," said Carlson. "Why wouldn't Amazon, subsidized by taxpayers, spread the wealth maybe to Detroit?"
The Fox News anchor has occasionally sided with progressives like Ocasio-Cortez on issues related to big tech. Over the summer, Carlson complimented legislation put forward by Senator Bernie Sanders aiming to raise Amazon's minimum wage for workers.
"A huge number of Amazon workers are so poorly paid, they qualify for federal welfare benefits," said Carlson in August. "Jeff Bezos isn't paying his workers enough to eat, so you made up the difference in your tax dollars."
"On this question, Bernie is right," continued the conservative.
But not all right-wing media personalities on Lachlan Murduch's payroll are on board with progressive populism. On Wednesday morning, Fox News contributor Stuart Varney called Ocasio-Cortez a "young lady [who] does not understand growth."
"You've got to put money in, to get money out," said Varney in defense of Amazon.