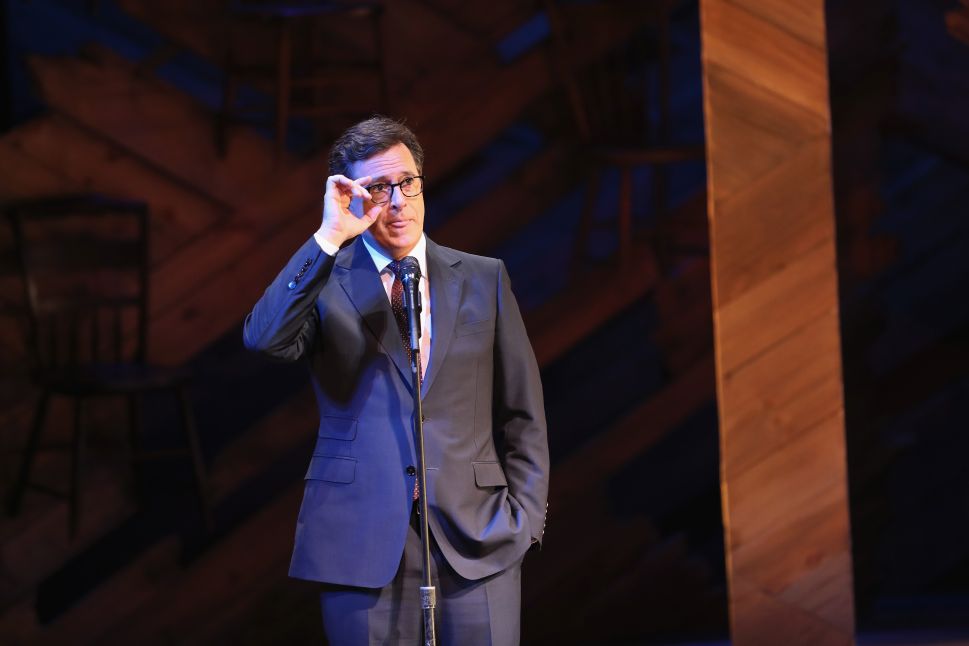 As of late last year, it was clear that Jimmy Fallon and NBC's Tonight Show had begun losing the late-night ratings battle. Though it was holding strong in the advertiser-coveted 18-to-49 demographic, its overall viewership continued to sink as Stephen Colbert and CBS's Late Show ate into its audience. In an effort to reclaim the throne Targaryen-style, NBC installed a new showrunner, Jim Bell, to help lift it from its slump. We're still waiting to see if that move pays off.
Now, for the first time since Colbert and Fallon have been hosting, The Late Show is on equal footing with The Tonight Show in the 18-to-49 demo, a monumental shift in the nocturnal TV hierarchy. Per The Hollywood Reporter, "Through the first seven weeks of the season (September 24 to November 9), the two shows are each averaging a 0.51 rating in the key ad-sales demographic." Throw in Colbert's overall viewership lead of 1.19 million and a new king could soon be crowned.
Subscribe to Observer's Entertainment Newsletter
"Late Show currently has the very smallest of leads in the total number of 18- to 49-year-old viewers, averaging 658,000 for the season to Tonight's 656,000. That, too, is a first for Colbert's show," THR notes.
At the same time last year, The Tonight Show held a minuscule .07-point lead over The Late Show. Though both have seen declines in the key demo year after year—with Colbert slipping by 10.5 percent and Fallon falling by 20 percent—their losses are more reflective of the current state of linear television than they are an indictment of the programming. The TV industry did just suffer its worst-ever subscriber loss, after all.
It is worth noting, however, that The Tonight Show leads The Late Show in live-plus-same-day ratings in six of this season's seven weeks, meaning that more people watch the former on delay. Still, Fallon's good-guy routine, though great for building viral segments and a social media following, hasn't gelled with audiences as much as the more politically focused nature of Colbert's show, which continues to unabashedly address the gaffes and snafus of Donald Trump's presidency.
The Tonight Show's fall from grace began around the time of the 2016 election, when its host seemed either unwilling or unable to take a harder stance on current events.