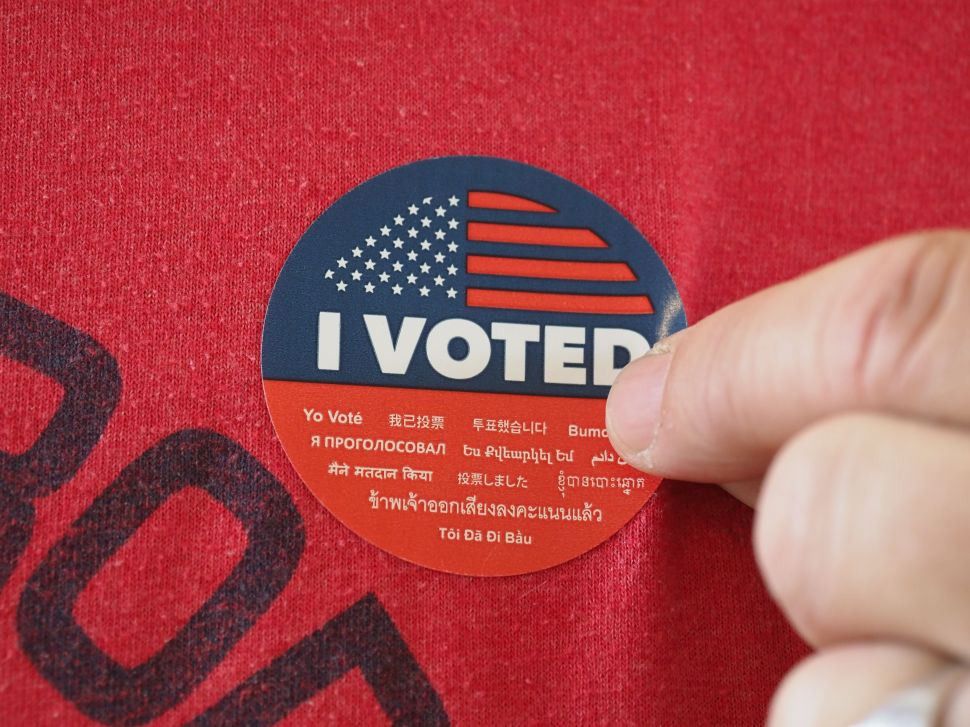 More than 300 companies, including Walmart, Gap, Lyft, PayPal and Levi Strauss & Co., will offer employees a few hours of paid time off tomorrow to vote in the 2018 midterm elections.
These companies are all members of a nonprofit, nonpartisan coalition called "Time to Vote," formed by a group of CEOs in late September in an effort to increase voter participation.
The U.S. has one of the lowest voter turnout rates in the developed world. And the midterms are particularly notorious for low voter participation. During the last midterm elections in 2014, only 36 percent of the voting population cast ballots, according to statistics from the U.S. Elections Project. During the 2016 presidential election, the turnout rate was 56 percent.
Subscribe to Observer's Business Newsletter
For comparison, countries with the highest voter participation saw turnout rates above 80 percent in recent elections.
One of the most common reasons Americans give for not voting is that they simply can't take time off from work or school, according to a recent poll by the Pew Research Center.
There are no federal laws that require employers to give workers time off to vote. But, alerted by the record low level of voter enthusiasm shown in recent elections, companies are increasingly aware of their corporate responsibility to accommodate this civic duty.
"Voting is a hard-won right, a weighty responsibility and an incredible privilege that we too often take for granted here in the U.S.," Chip Bergh, CEO of Levi Strauss & Co., wrote in a Fortune op-ed in September. "As a CEO, if there's something I can do to ensure our employees get a chance to stand up and be counted, I'm not going to hesitate."
The "Time to Vote" campaign started off with 135 participating companies in September and has since recruited over 300 members, ranging from startups to multinational conglomerates. (You can see the full list of participants here.) Collectively, these companies will free up time for millions of voters during tomorrow's ballot casting.
"This campaign is nonpartisan, and it's not political. This is about supporting democracy, not supporting candidates or issues," said Corley Kenna, director of global communications at sportswear retailer Patagonia, a "Time to Vote" member, during an interview with CNBC two weeks ago.