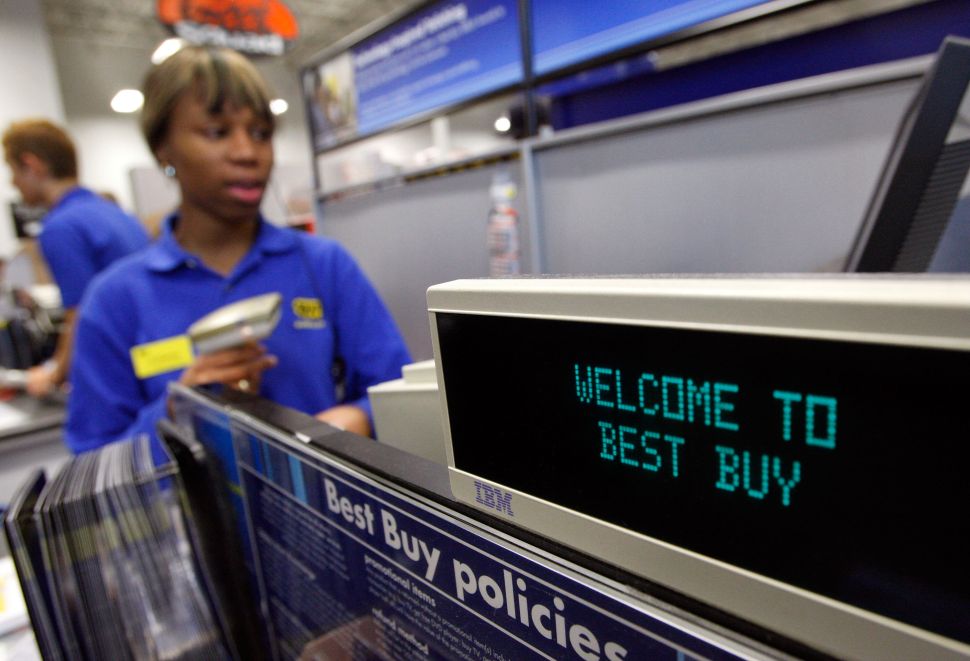 We've all been there.
After an hour-long intake of frame-rates, pixel ratios and other television sales-speak, we are anxious to get out of the store with an outrageously large TV that we really don't need. We have already done the math in our heads, fully aware that we're about to plunk down close to a grand, including tax, for a new family-room centerpiece.
Then, it comes…
"We strongly recommend purchasing an extended warranty to protect your new state-of-the-art television," urges your salesperson, whose voice now takes on a more ominous tone as she begins to relay all of the potentially terrible things that might happen to your new thousand-dollar toy that still hasn't left the showroom. "You have kids? Kids break things all the time," she forewarns with all the certainty of the Oracle of Delphi.
Subscribe to Observer's Business Newsletter
If you so much as pause, the sales schtick will kick into overdrive, and you will likely leave the store a few hundred dollars poorer along with a long and obnoxiously wordy warranty agreement that you're not sure you actually need, but are absolutely sure as hell you will never read.
What the salesperson doesn't tell you—in fact, it's sort of a dirty little secret in the consumer electronics retail business—is that, increasingly, their "product protection plans," a more consumer-friendly term for a standard warranty, are the store's bread and butter. With nearly universal online price transparency (thanks, Amazon!), margins at big box retailers have been shaved to a minimum, forcing warranties and other auxiliary products and services to become their new profit centers.
For struggling consumer electronics retailers on life support, warranties are the feeding tubes keeping them alive. At Best Buy, the nation's second largest consumer electronics retailer which was on the brink of bankruptcy just a few years ago, warranties account for only two percent of all sales, yet analysts estimate that they account for more than half of the company's billion dollars in annual operating profits.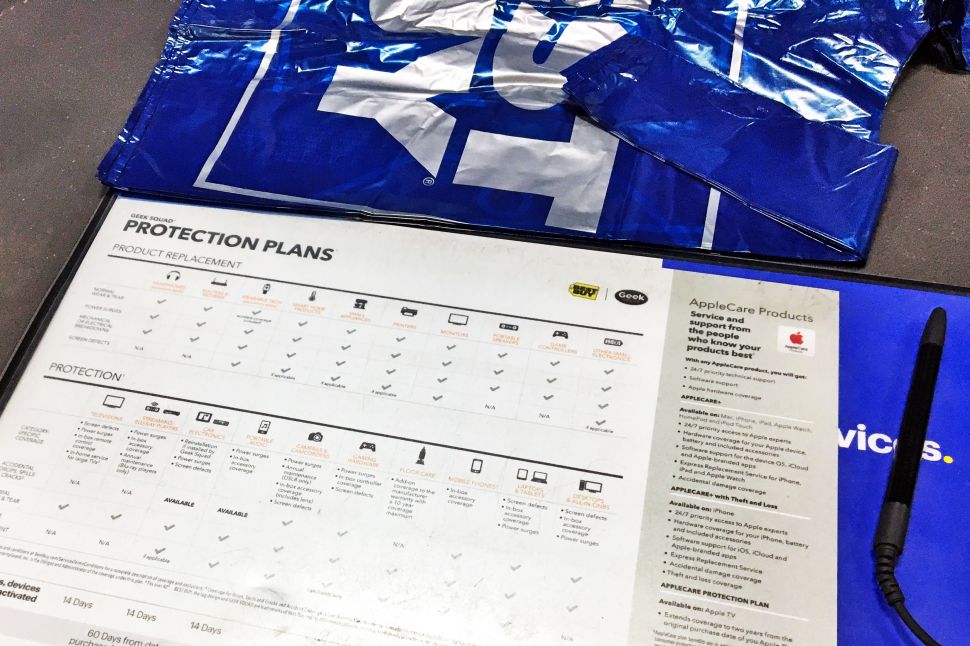 Even for consumer electronics juggernauts like Apple—the world's first trillion dollar company– warranties are big business; the company's AppleCare product protection offering generates in excess of $1 billion in annual revenue.
"If you look at the numbers, you don't have to be a math whiz to figure out that many of these warranties are being marked up at outrageous levels—sometimes by a factor of 10 or more," said Clarence Bethea, founder and CEO of Upsie, a company that is set on disrupting the $40 billion a year U.S. warranty business. "Upsie gives consumers an equally viable protection option at a fraction of the price offered by retailers. To paraphrase Jeff Bezos, 'your margin is my opportunity.'"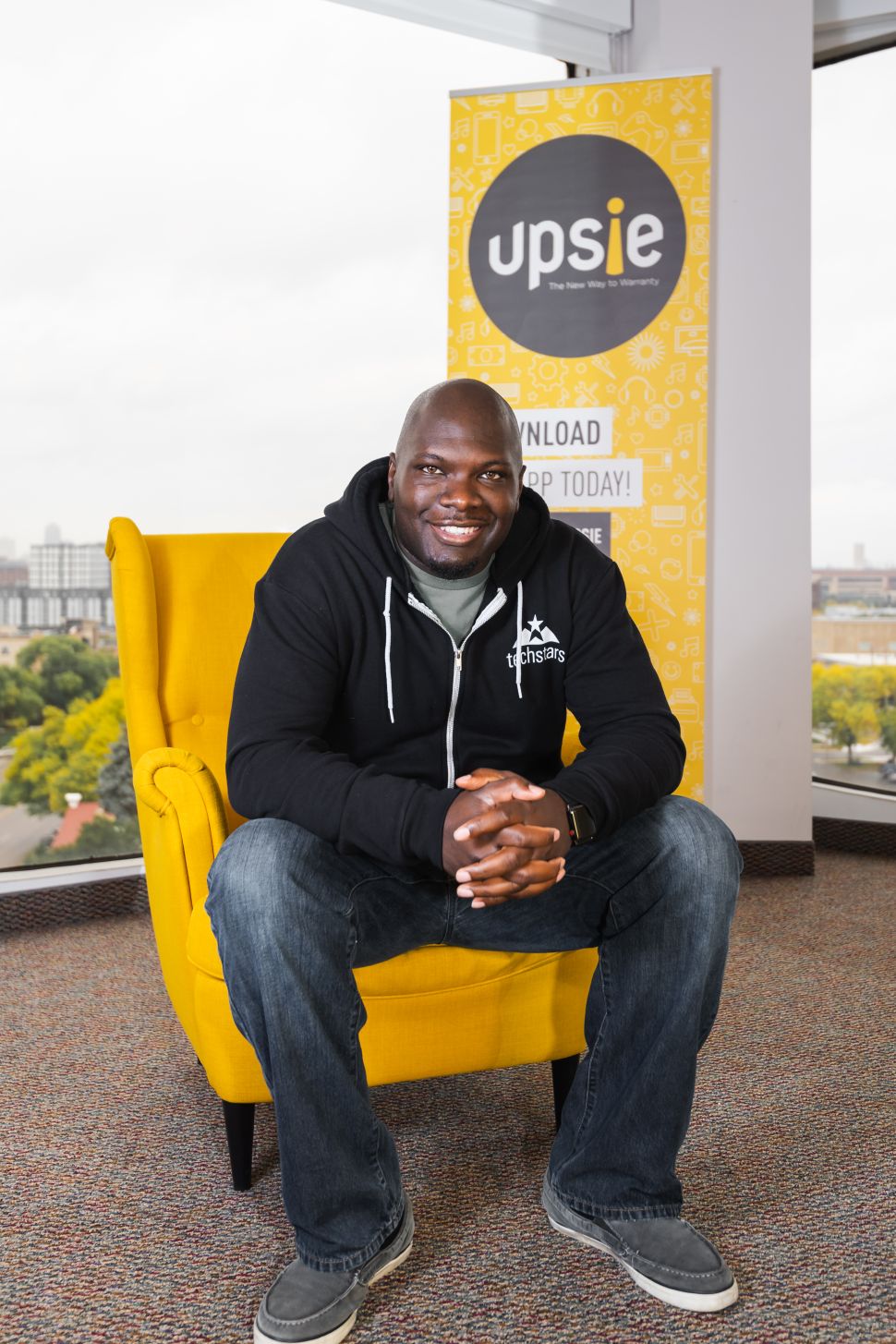 Warranties, which are simply insurance policies for small-ticket items, are generally sold ad hoc at the point of sale. As a result, they are poorly understood, sold at exorbitant rates and rarely utilized—even when a product is damaged or deemed defective by a warranty holder.
A Stanford University study conducted earlier this year entitled, "The Effect of Product Misperception on Economic Outcomes: Evidence from the Extended Warranty Market," found that the warranty market is an anomaly in the retail space. "We establish that the strong demand and high profits in this market are driven by consumers distorting the failure probability of the insured product, rather than standard risk aversion or sellers' market power," the authors wrote. In plain English, they are saying that if you knew the real probability of a product's predicted failure rate, you would probably spend a lot less on expensive warranties that you'll likely never use.
In contrast, Upsie is trying to make warranties more affordable, easy to purchase, manage, track and use, if needed.
"When we were given the opportunity to partner with Upsie, we knew we wanted to be part of what they are doing to transform the way in which consumers buy and use service contracts," said Dawn Morris, president of Florida-based Centricity (formerly known as Bankers Warranty Group), which underwrites Upsie's consumer electronics and smartphone warranty program. "With the consumer electronics market being one of the most dynamic segments in the industry, collaborating on forward-thinking solutions for consumers and meeting the customer on their terms is our top priority," continued Morris.
"One of the most frustrating—and frankly scary—components of the entire home electronics purchasing process at Best Buy, Target or any number of other big retailers is the moment when the sales associate starts guilting you into buying that 'extra protection' that ends up adding a couple hundred dollars to the final tab; this is money most people don't budget for," observed Ethan Bearman, a regular commentator on Fox Business. "Up until recently, there really weren't any realistic, easy-to-access alternatives to the in-store warranty, which is usually marked up 10 times or more over cost."
"Oh yeah, and good luck finding your warranty agreement if you ever need it," Bearman quipped.
Upsie's value proposition is startling simple. They will sell warranties at a fraction of the cost offered by retailers for just about any consumer electronics or smart phone product, and allow you to manage multiple contracts for different products all on one app. Or as Bethea says, "No more rummaging around your file cabinets and shoe boxes, looking for that warranty from last year."
Investors think that Upsie is on to something big. To date the company has raised several million in seed capital and is looking to put together an 'A Round' of investment early next year.
"Upsie is about transparency, customer experience and people," said Brett Brohl, the managing director of the Syndicate Fund, an early backer of the company. "They have taken an experience that consumers have traditionally approached with dread and made it easy and accessible for anyone."
Bearman agrees that there is a potential upside to Upsie. "It wouldn't at all shock me to hear that, a year or two from now, Upsie has raised enough funding to effectively make it a 'unicorn'—a company with a billion-dollar-plus valuation," added Bearman. "It's truly poised to upend and potentially expand the $40 billion U.S. warranty market."
While the future appears rosy for Bethea and Upsie, the company's growth will come at the expense of big retailers; and with warranties being such an important component of their bottom line, how long they can absorb a significant loss in revenue to upstarts like Upsie remains to be seen.
Meanwhile, consumers should be pleased that someone is finally bringing the murky business of in-store warranties into the sunlight—just in time for Black Friday.