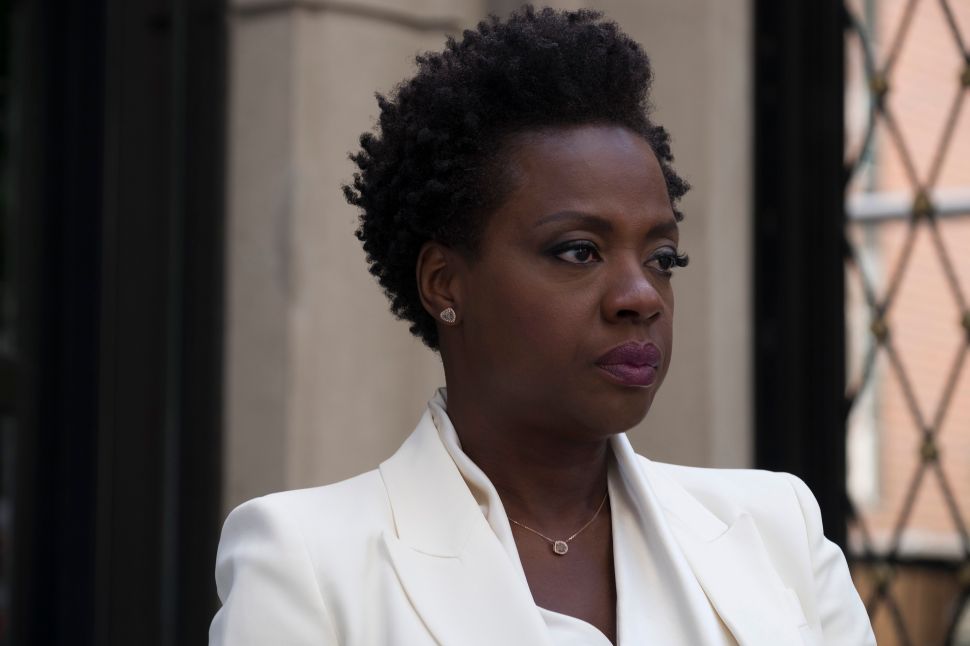 In 2011, David Fincher directed Rooney Mara in The Girl With the Dragon Tattoo, a $90 million adaptation from Sony, one of the last studios back then still investing big money in adult-skewing dramas. Under the leadership of former studio head Amy Pascal, that genre was the studio's primary focus, but in this current age of IP-driven release schedules that revolve around superheroes, Jedi and dinosaurs, that strategy has gone the way of the Western. Dragon Tattoo failed to live up to financial expectations, Pascal was fired a few years later amid a sorry box-office streak punctuated by the Sony hack, and Hollywood has since largely eschewed "grown-up" movies like an outrageously high credit card bill you stuff in the back of the drawer.
It's not surprising, then, that Sony's long-awaited Dragon Tattoo sequel, The Girl in the Spider's Web, finally hit cinemas last Friday, seven years later and with a different director (Fede Alvarez) and star (Claire Foy). But the irony is that this commercially friendly, actioneer-style installment of the franchise also bombed at the box office.
So what do audiences want? Are they ready for something new? While major studios roll back their annual output in order to better develop money-making franchises, Steve McQueen's Widows, opening November 16, offers a very good case for executives to turn their focus back to the adult drama.
Subscribe to Observer's Entertainment Newsletter
At $40 million, Widows isn't the kind of blockbuster Dragon Tattoo was, but the film—which follows a group of wives who must pull off a robbery after their husbands are killed stealing $2 million from a local gangster—certainly isn't cheap either. Give or take an Annihilation and a Star Is Born, Widows is one of the few adult dramas this year with some budgetary meat on its bones.
Variety predicts the movie will pull in around $10 million its first weekend , but our gut tells us to expect more. Opening against Fantastic Beasts: The Crimes of Grindelwald isn't ideal for the film, but McQueen's highly anticipated follow-up to 12 Years a Slave promises popcorn entertainment under the guise of prestige trappings. On the back of excellent reviews—the movie currently holds a 95 percent on Rotten Tomatoes with praise raining down for its social message—and a strong ensemble cast featuring Viola Davis, Michelle Rodriguez, Elizabeth Debicki, Daniel Kaluuya, Colin Farrell and Liam Neeson, Widows is generating plenty of awards buzz and should have more of an impact than your typical drama.
Of course, it helps that it offers everything adults used to love about cinema. McQueen delivers taut story lines overflowing with talented actors chewing scenery. Train a camera on Davis and just let her do Movie Star Things, and you're going to end up with something very watchable. Widows is more than two hours long, but it's hard, fast and propulsive (thanks in big part to Joe Walker's skillful editing and McQueen's lively camera), and it does a great job of mixing violence with unexpected moments of humor. The transformation of its housewives into heisters makes for one of the most enjoyable cinematic arcs of 2018. The entire film radiates tension, making it much more than a crackerjack thriller.
You don't have to be clued in to any additional chapters to understand the plot, unlike in the bloated shared cinematic universes of today. There isn't a derivative third-act CGI climax. And it isn't a sequel. After the harrowing brutality of 12 Years a Slave, McQueen has done what a lot of great filmmakers do: make a mainstream commercial movie with so much verve, personality and intellect that it casts a shadow on the average mainstream commercial movie.
If Widows makes some money and scores a few Oscar nominations, maybe it will join A Star Is Born in reminding Hollywood that there is still a market for adult dramas (babysitters exist for movies like this!). It's ultimately up to audiences to prove it's a genre still worth investing in, but so far, the reclamation effort is off to a strong start.