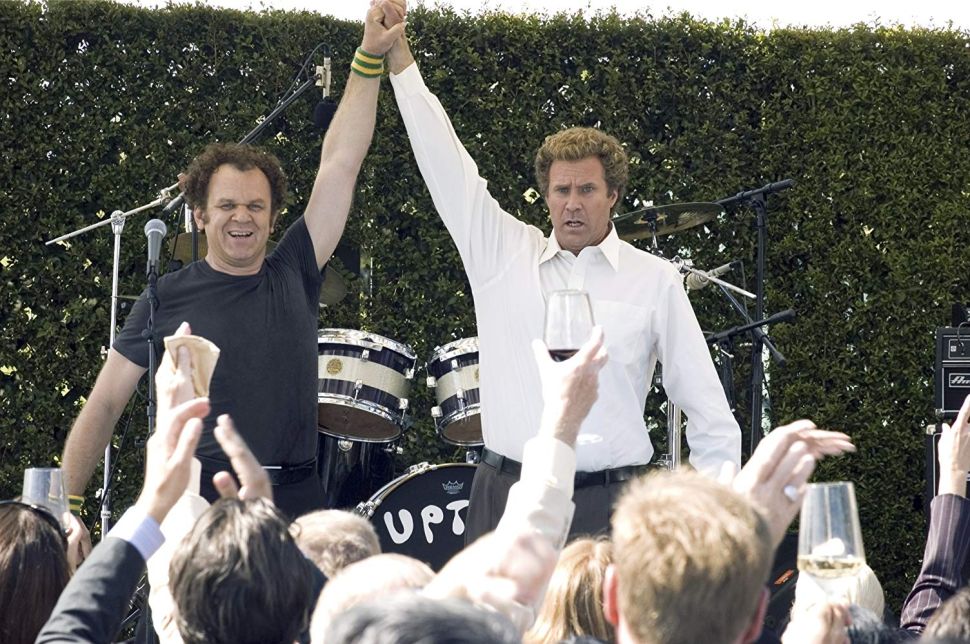 Comedy sequels rarely work. From Zoolander 2 to Anchorman 2, attempts at recapturing the magic of the original almost always fall flat. But if there's one comedy from the past decade that could buck that trend, it's mother flippin' Step Brothers.
On paper, the 2008 original probably shouldn't have worked. In it, Will Ferrell and John C. Reilly play two lazy, unemployed 40-year-old leeches who still live with their parents. But when they learn that their respective parents are ready to marry and move in together, their rivalry and narcissism pull the new family apart, forcing the two man-children to work together to reunite their mother and father. Despite the bottom-barrel conceit, Step Brothers is achingly hilarious ("Did you touch my drum set?") and a surprisingly decent critique of toxic masculinity and generational codependence.
Plus, the Catalina Wine Mixer scene is an absolute gem.
As Ferrell and Reilly reteam for the third time this December in Holmes & Watson, the question of a sequel has begun to crop up once again and, unlike in years past, Reilly isn't shooting it down.
"Yeah, [it's] possible," Reilly said on Good Morning America as he promotes another sequel, Ralph Breaks the Internet: Wreck It Ralph 2. "It requires the cooperation of a few other people, but I would love to do another one of those." That's a positive pivot from the last time Reilly discussed a sequel and said "it's not on the table."
Ferrell and writer-director Adam McKay have even cooked up a rough sketch for a possible Step Brothers 2 that would see the titular bros follow their parents to a retirement community under the guise that they had "earned the right to retire as well." It seems like the perfect little bookend to the first film's themes about refusing to grow up.
The bad news? It sounds as if Anchorman 2 may have soured Ferrell on sequels, at least for now.
"The sequel thing is so funny because we decided obviously to go down the road with Anchorman, and we made what I thought was a really great sequel—really funny," Ferrell told the New York Daily News last year. "The entertainment media and fans beg you, and beg you, and beg you for sequels, and then you make it and you definitely have a fraction that's like, 'Well, not as good as the first one.' So I guess it's a catch-22. It's a nice catch-22, because people love the movies in the first place."
We get it, Will. Making movies is tough. But in these painfully divisive times, the people need Dragon and Brennan—the songbird of his generation—to reunite and deliver Prestige Worldwide's masterpiece. It's our only hope.