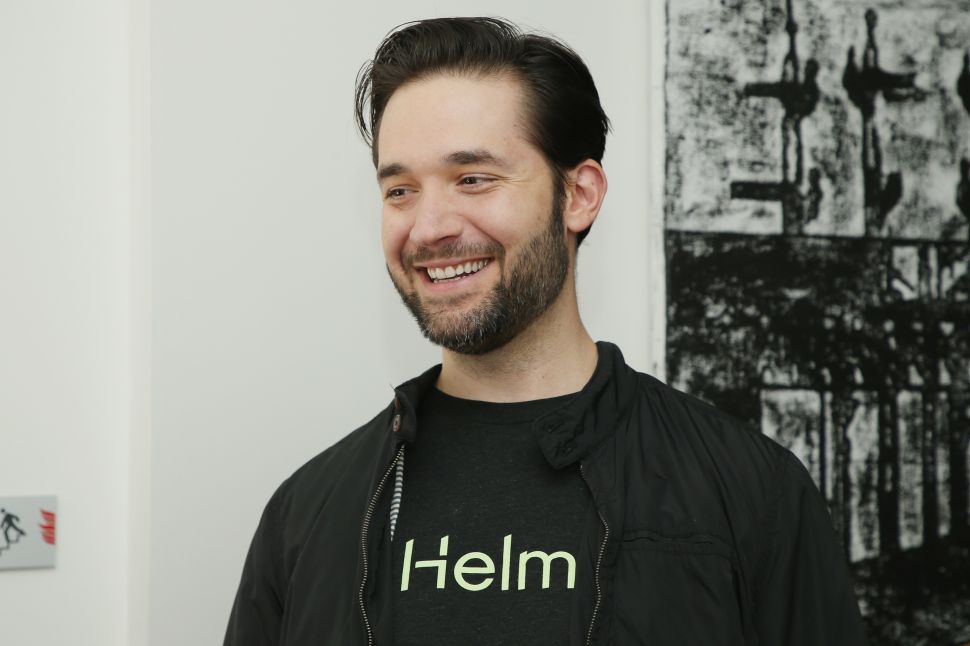 Alexis Ohanian co-founded Reddit at the age of 22 and personally witnessed the rise of the first generation of social media. Over the past decade, Reddit and similarly aged social media platforms, such as Facebook, Twitter and LinkedIn, have grown into global tech giants with a combined billions of users. Despite their immense power, Ohanian, now a venture capitalist who's constantly on the search for the next big thing, feels that these super-sized social media platforms may have reached their limit.
"I really believe that we've hit peak social—all social media as we know it: Twitter, Facebook, Instagram," the 35-year-old entrepreneur-turned-investor said on stage this week at Business Insider's IGNITION 2018 conference in New York.
Subscribe to Observer's Business Newsletter
"So much of the social engagement right now is not about a sense of community, but more about playing into your tribe, your following. If you don't have a following, you don't really have a voice," he explained. "What I've seen in the last 13 years is that everyone wants that feeling of being heard."
"What people seem to be clamoring for more and more is community, whether it's going to private group chats on existing platforms, like WhatsApp groups, or going to new platforms that have emerged," Ohanian added.
Which is why his venture capital fund, Initialized Capital, pays close attention to startups that fit this particular bill.
In October, Initialized Capital invested $3.5 million in Girlboss Community, a professional networking platform created by Nasty Gal founder Sophia Amoruso that targets millennial women. (However, unlike the Nordic oasis of female empowerment SuperShe Island, men are also allowed to sign up!) Ohanian sees the Girlboss Community as a way to potentially fill a void left by LinkedIn—because, "LinkedIn isn't a home; It's just a box you check," he said.
As for his own brainchild, Reddit, things are still looking pretty bright. Reddit recently surpassed Facebook to become the third most visited website in the U.S. (Facebook still has larger traffic on a global scale.) But Ohanian suggests that it's only a matter of time before its weakness starts to show.
"In some way, Reddit is still ahead of the game at this point. But it's a ubiquitous platform; it's not designed for specific communities," he said. "I think we're going to see this balkanization where more communities move from Facebook Groups or subreddits to entirely new platforms that are getting built."