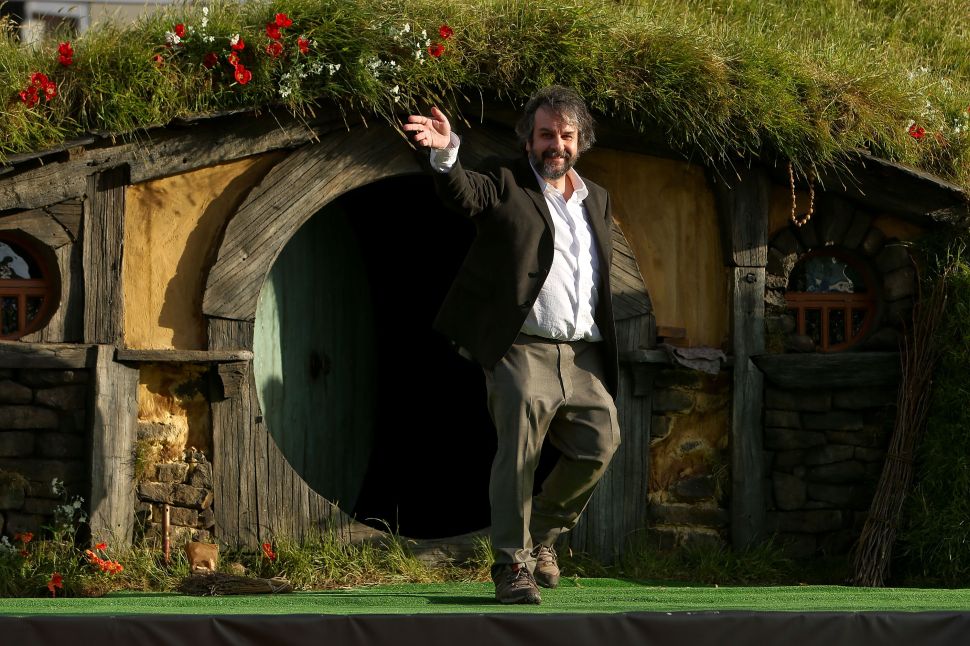 After HBO passed on a television adaptation of Lord of the Rings, Amazon swooped in with deep pockets and starry eyes. The ambitious streaming service is reportedly dropping a brain-bursting $1 billion on its journey to Middle Earth, which is expected to arrive in 2021 and will supposedly center on a young Aragorn (though we have some alternative suggestions).
The big question that LOTR fans keep asking: Will Peter Jackson, director of the groundbreaking trilogy and the less-groundbreaking Hobbit movies, be returning?
Subscribe to Observer's Entertainment Newsletter
Writers JD Payne and Patrick McKay will be serving as showrunners, but Jackson's expertise in this world would go a long way in reassuring fans that they're in good hands. As of earlier this year, his involvement didn't seem like it was in the cards. Jackson himself said that "there is nothing happening with me on this project…I'm not involved [with the] Lord of the Rings series, but I'm OK with it, I have plenty other projects that keep me busy." While he is producing the upcoming Mortal Engines (which we think might be an expensive flop), perhaps his comments were a bit premature.
On Tuesday night, Jackson revealed he will chip in to Amazon's series in a background capacity. "I don't have thoughts on it because I haven't seen [anything]," he told the U.K. newspaper Metro, but "I think they're going to send us some scripts to see if we can help them along. I wish them all the best and if we can help them we certainly will try. It's a big task."
Big task indeed. Amazon is hoping its $1 billion investment—not to mention the avalanche of other big-budget home-run swings it has in development—can break out as the streamer's equivalent to HBO's Game of Thrones and Netflix's Stranger Things. Under new studio head Jennifer Salke and Amazon CEO Jeff Bezos, the platform is searching high and low for a blockbuster success.
Jackson's writing partner Philippa Boyens thinks Payne and McKay might be the key to that success, telling Metro, "Fresh eyes on that story is such a good thing to do. I'm excited to see what they come up with."
We'll see if it all works out in the end, but regardless, die-hard fans must be relieved to hear that Jackson is, at the very least, skimming through the scripts.