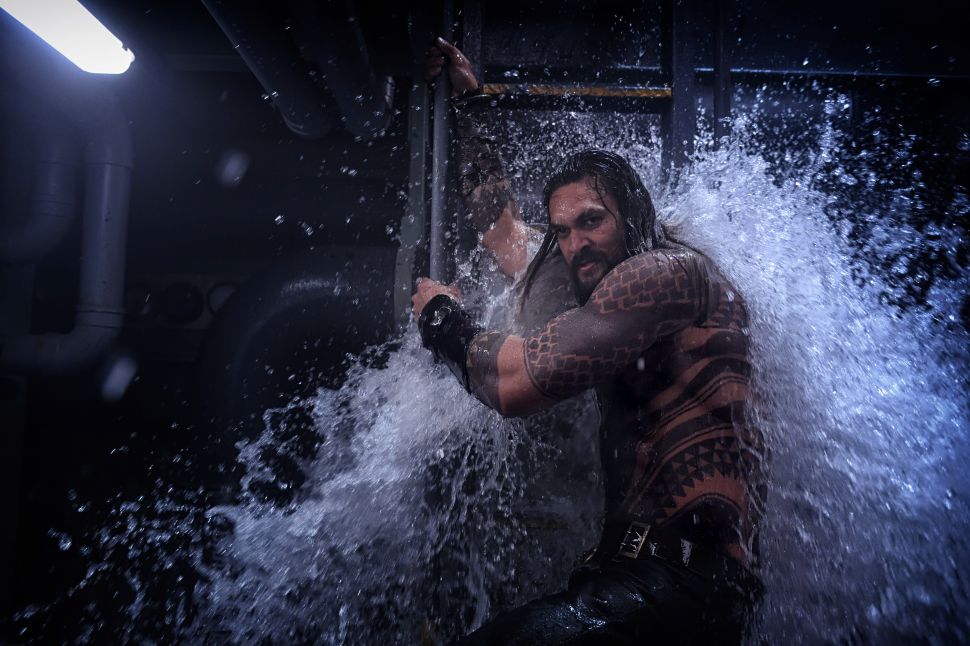 We've known for some time that Ben Affleck and Henry Cavill are likely done playing Batman and Superman, respectively. Though Warner Bros. has yet to announce anything official—which they won't do until new actors are cast down the line—multiple reports over the past year have suggested that this is the case. Now, Aquaman star Jason Momoa has commented on their possible departures.
"If they're both out, then listen: It's just the place they're at in their careers," Momoa told HuffPost. "I mean, how many has Henry done? He's done three? Yeah, I mean, like, you want to move on. I think if I did… shit, I have done three."
Subscribe to Observer's Entertainment Newsletter
Momoa made his DCEU debut with a short cameo in a scene in 2016's Batman v Superman: Dawn of Justice before sharing the screen with both Affleck and Cavill in Zack Snyder's 2017 Justice League. He understands if both actors want to move on, specifically so that they can take on other pursuits.
"I mean, Henry wants to just expand on something," Momoa continued. "Ben is an amazing director that is of age, and probably he's done enough. I don't know how to speak on behalf of them, but I had the time of my life [on Justice League]."
Matt Reeves (War for the Planet of the Apes) will reportedly recast the Dark Knight with a younger actor for The Batman, which is currently in development. Meanwhile, Superman may be sidelined for a bit as DC Films pivots to work on a Supergirl film. Cavill is currently busy filming Netflix's The Witcher while Affleck has multiple projects on the docket.
As for Momoa's other Justice League cast members? Ezra Miller's Flash and Gal Gadot's Wonder Woman both have solo films in development (though The Flash has been stuck in development purgatory for some time). Momoa is a big fan of both performers.
"Ezra, I've known since he was 14," he said. "Gal is maybe one of the most spectacular human beings I ever met in my life. Amazing mother and wife and, just, leader."
Momoa has every reason to remain optimistic despite the DCEU's potential restructuring. Aquaman generated positive reactions from critics and looks to be a box office behemoth, especially after swimming away with a DC-record-making $94 million opening in China this past weekend. It could make a similarly big splash when it hits U.S. theaters December 21.