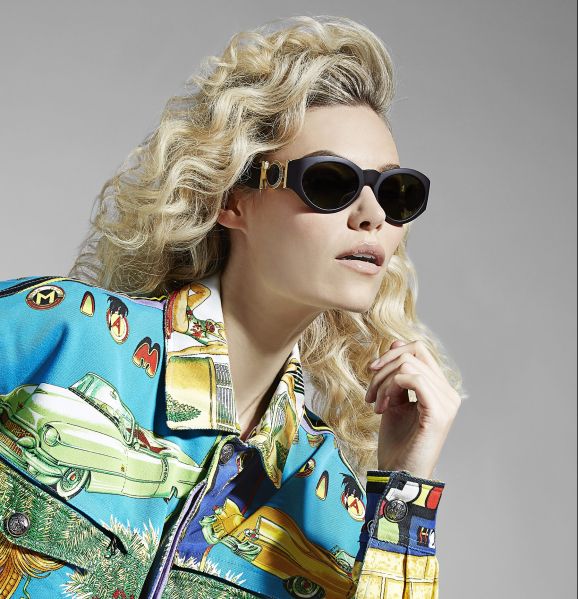 What Goes Around Comes Around has served as the preeminent destination for pre-loved Hermès Birkin bags, Fendi logo sweaters and a rainbow's worth of exclusive Chanel purses since it opened its doors in New York's Soho district in 1993.
This was decades before the resale site The Real Real introduced its easily scrollable Gucci- and Manolo Blahnik–packed concept to the masses, followed by the swift rollout of websites like Vestiaire, ThredU and Rebag. In fact, the early '90s were a time when shoppers were wary of buying pre-owned luxury items, not yet attuned to their up-cycled and sustainable benefits—or aware of all the exclusive, discontinued pieces from their favorite brands that they could uncover if they looked in the right places.
Subscribe to Observer's Arts Newsletter
As WGACA's co-founders Seth Weisser and Gerard Maione put it, they're responsible for changing the perception of the luxury resale market not only for their customers but for the brands with which they interact. In fact, WGACA once sold a pair of 1890s Levi's, the oldest pair ever found, back to the original denim company for a cool $25,000. As for the most expensive piece WGACA has ever offered? That would be a white-and-gray Himalayan Birkin. "It went for north of $100,000," Weisser said.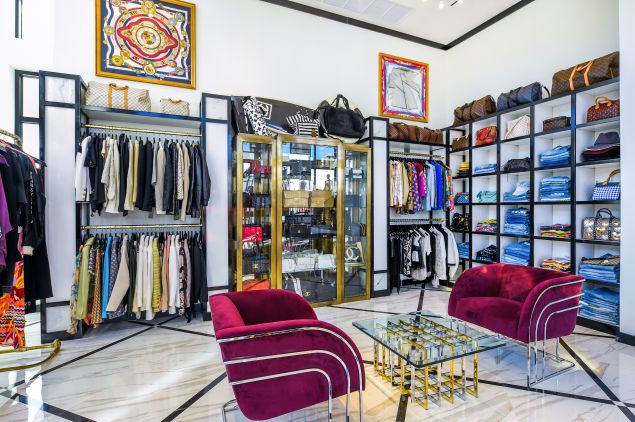 With its glossy, gold-accented boutiques that quickly became celeb-adored hot spots in New York, Los Angeles, Miami and the Hamptons, WGACA is a far cry from the musty, packed vintage stores that were once the only places to hunt for second-hand designer goods. Now, to toast its 25th year in the business, the luxury reseller is celebrating with a slew of delightfully over-the-top parties. They've included an auction at Christie's boasting one-of-a-kind items, a Beverly Hills bash where Kim Kardashian served as the guest of honor, a 50-piece Norma Kamali retrospective and a New York Fashion Week soiree attended by Emily Ratajkowski.
But 2018 isn't over yet, and Weisser and Maione have one more event to host for their vintage-obsessed fans. Just in time to close out Miami's Art Basel, WGACA is taking over the historic Versace Mansion for a little more than 24 hours starting Saturday, December 8. "We're saying that it's going to be a 'late checkout' at the mansion," said Maione.
So what are their plans? "We're having a brunch for a lot of our top clients where we will have the official [Versace Mansion] tour guide giving tours and telling all the dirty stories from the mansion," said Weisser. "We will also sneak in a little photo shoot with our top brand ambassadors and influencers."
In the evening they'll throw a party with guests including Adriana Lima and Helena Christensen—who will be dressed head-to-toe in Versace, of course. "We had to cut the guest list in half because we have so many people who want to come," Weisser said.
WGACA's party at the Versace Mansion will feature some of the designer's most iconic looks.

What Goes Around Comes Around
Though the takeover is in no way affiliated with the Versace brand, the timing is rather perfect, as it comes hot on the heels of the Italian brand's recent pre-fall runway show in New York. The show's lineup was packed with remakes of Versace classics, like the safety pin dress worn by Elizabeth Hurley and low-cut green number Jennifer Lopez flaunted at the Grammy Awards in 2000 (you know, the one that inspired the creation of Google Images). WGACA will be displaying a retrospective of 18 iconic Versace looks across the mansion that can be perused and purchased by shoppers online Saturday morning.
WGACA's quarter-century festivities have been slightly tarnished by one rather major event: a lawsuit filed by Chanel against the reseller this past March. Chanel's suit alleges counterfeiting and trademark infringement, false advertising, unfair competition and false endorsement. The filing states the company "has attempted to deceive consumers into falsely believing that Defendant WGACA has some kind of approval of or relationship or affiliation with Chanel or that Chanel has authenticated WGACA's goods in order to trade off of Chanel's brand and goodwill."
It's a charge that Weisser and Maione staunchly refute and actually refer to as a "David and Goliath" situation. "The lawsuit is something that's a little disappointing since we revere the brand so much," said Weisser. "We've never sold a fake bag, and they know that. We really elevate them and introduce them to so many people—we make their brand collectable."
Maione added, "I think Chanel is trying to challenge the resale market. It's actually having an impact on their business, because there's so much secondhand inventory and they're not getting a piece of that. It's definitely taking away from their market share."
The duo maintain that their authentication process is the reason for WGACA's success and that they will prevail against Chanel's intimidation tactics. (Chanel also sued The Real Real in November.)
So business is chugging on. Weisser and Maione will open WGACA's second Manhattan spot in early 2019 in a townhouse on 67th Street between Fifth and Madison Avenue. Said Maione, "We just need an uptown and a downtown location."