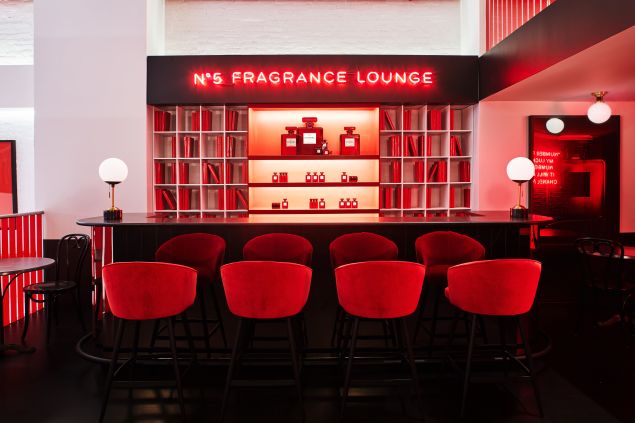 As any Coco connoisseur will tell you, Chanel Red is a very specific color. It's not just any red—it's a strong vermillion. Just as Hermès has orange, Chanel has red.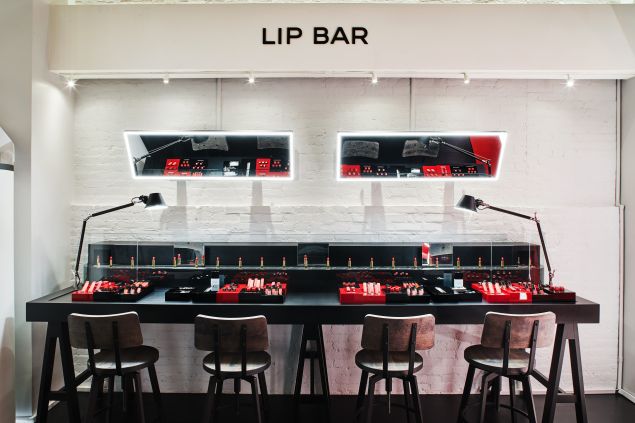 Subscribe to Observer's Lifestyle Newsletter
The French fashion house's history with the color dates back to its founder, Gabrielle "Coco" Chanel, and her love affair with rouge. The red lipstick she wore was her signature, and when she launched her first makeup collection in 1924, it included her quintessential "Rouge Allure" lipstick.
It's fitting, then, that Chanel's new pop-up, Le Rouge, is entirely decked out in the color.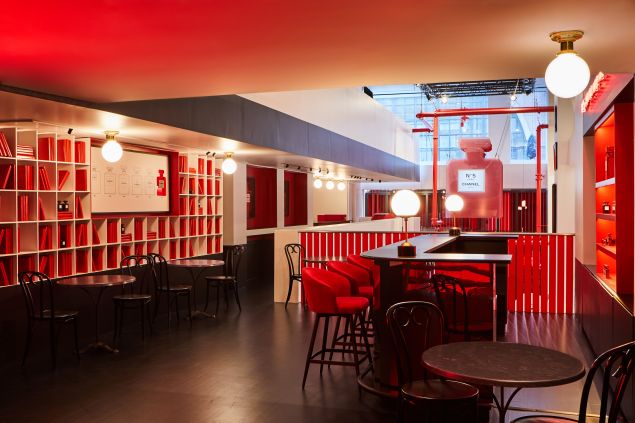 The interactive beauty space, open to the New York City public from December 7 to December 23, is filled with carefully curated, limited-edition beauty products, like the brand's signature scent, N°5, now reimagined in red for the first time. (It comes in both N°5 Eau de Parfum and N°5 L'EAU.)
Chanel for the holidays.

Courtesy Chanel
It will also feature a Lip Lounge, a Fragrance Bar, a Holiday Shop and various activations, including the chance to book consultations with Chanel celeb makeup artists Kate Lee and Fulvia Farolfi, special red manicures with nail artist Madeline Poole and sessions with calligraphers, numerologists and, of course, lip readers.
The Baccarat crystal bottle is for the most avid Chanel collectors.

Courtesy Chanel
The pop-up's pièce de résistance, however, is the rarest of Chanel treasures: N°5 Parfum Limited Edition Grand Extrait, which comes encased in hand-crafted red Baccarat crystal. Only 55 of these bottles exist in the world, and while one will set you back a casual $30,000, it's the sort of insane collector's item that will put one of those tired lego bags to shame.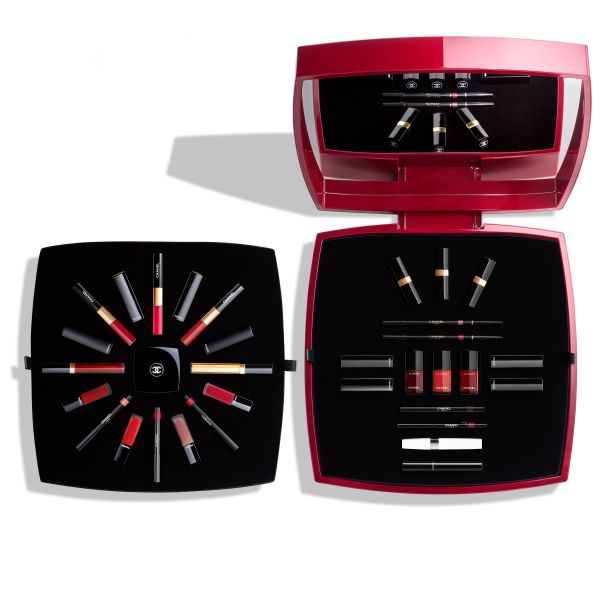 Also on offer: the Le Rouge compact, an oversize, collector's-edition makeup case for the true beauty junky. It's composed of a big mirror and two compartments of perfectly curated eye, lip and nail cosmetics in the most coveted of red shades. Only available for purchase at Le Rouge, it will launch in a series of product drops during the pop-up's run.
Not in the market for a $1,500 compact? No worries. You can pick up a classic rouge lipstick for a modest $37.
Le Rouge runs from December 7 to December 23 at 5 E. 57th Street.