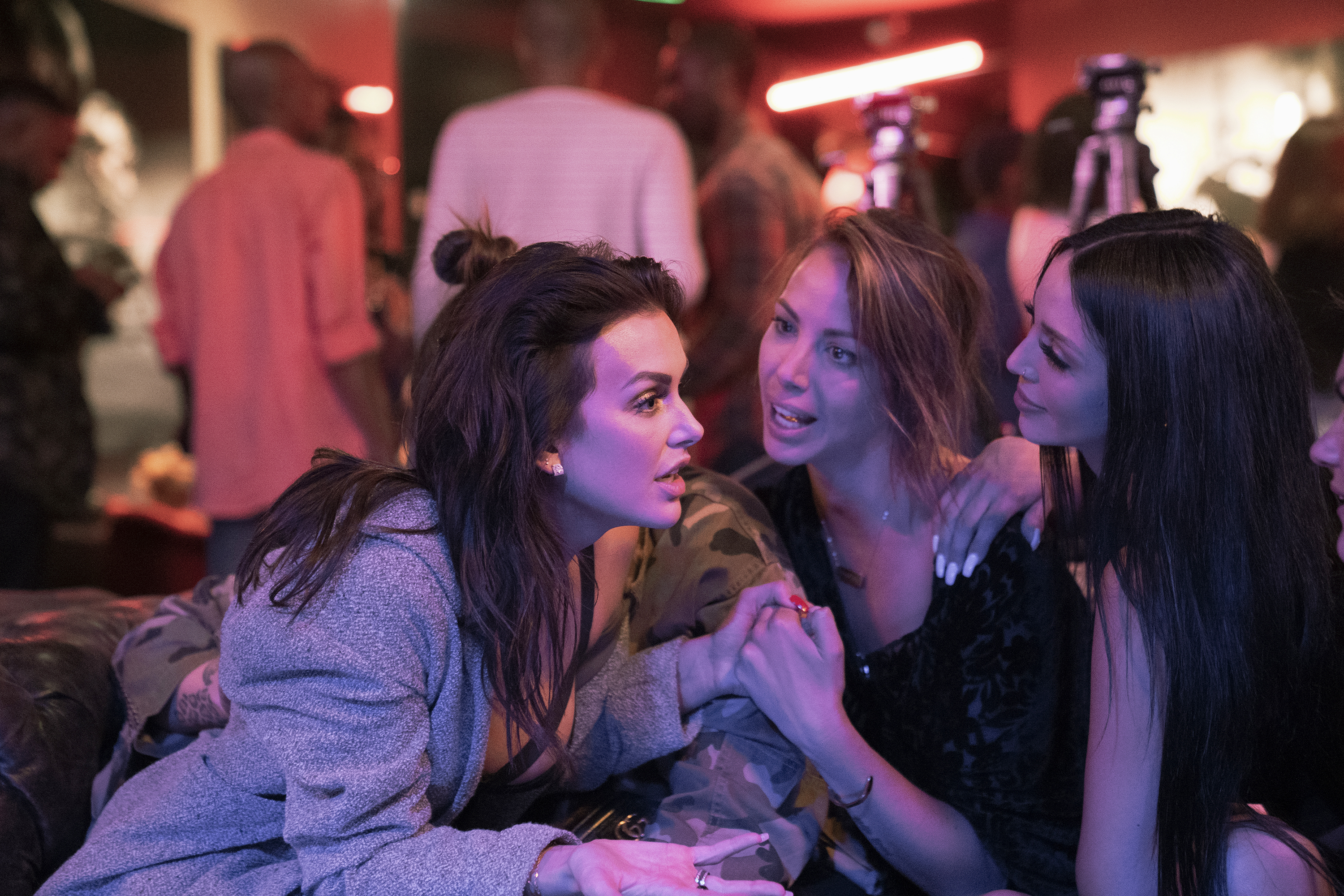 Up until now, the cast of the Bravo reality series Vanderpump Rules have managed to pull off a remarkable magic trick wherein the members of the core group—waiters at the West Hollywood eateries SUR and PUMP—never age or change perceptibly. This stasis was of their own design: Who wouldn't want to be young, hot and carefree forever?
But in the premiere of the show's seventh season, which aired Monday night, all that changed.
Vanderpump Rules, the boozy soap opera that launched a volley of restaurant employees-slash-aspiring actors to stardom solely for being themselves, has always been deliberately cheerful, even in the face of physical violence. No longer. In the episode, not one, but three deaths loomed over familiar story lines (cheating, bitchy infighting) like a dark, billowing cloud.
Early on, forever-elegant restauranteur Lisa Vanderpump explained that it's been five weeks since her sole sibling, her older brother Mark Vanderpump, committed suicide, and that she's only just now returning to work. Meanwhile, motormouth bombshell Lala Kent and notorious borderline sociopath Jax Taylor talked about having recently lost their fathers.
In the famously petty Vanderpump universe, where the worst thing that could possibly happen is someone getting arrested for stealing a pair of sunglasses, the stakes feel radically higher. Lala, always strident and self-confident, was suddenly rendered fragile. Jax, devastated by the loss of his dad, was inspired to propose to his girlfriend, Brittany Cartwright, because of how well she took care of him in the aftermath (as always, it's all about Jax). She joyfully accepted. Whether he'll stay faithful to her remains to be seen.
But Lisa's transformation was perhaps the most jarring. The formidable diva, who usually juggles business matters and employee drama with poise and ease, is now unmistakably disgusted with the palace intrigue that used to thrill her.
She's also funnier than she's ever been. In the premiere, Vanderpump was still in the midst of coaxing Tom Schwartz and Tom Sandoval to truly participate in the launch of their namesake cocktail bar, Tom Tom. As always, Sandoval was brimming with a million different harebrained schemes for avant-garde cocktails that won't go anywhere, and Lisa wasn't fooled.
"I can't wait for their cocktail list forever," she said, exasperated. "I mean, he says he's got a smoking Persia pussy with a feather up its arse on an ice succulent scorpion scrotum. Unicorn urine spiced martinis. That's great! But I need to see it." Don't we all?
Vanderpump using every last ounce of her mercenary wit to counterbalance the despair she's feeling was just about the most relatable moment of appointment television in recent memory. Rage, rage against the dying of the light, queen!
Those who have lost family members and loved ones can attest to the horror of the experience. Without your consent and with no regard for your schedule or agenda, grief annihilates you. The fallout is all over this episode. If it seems at all lighthearted, that is ultimately due to the constraints of its form.