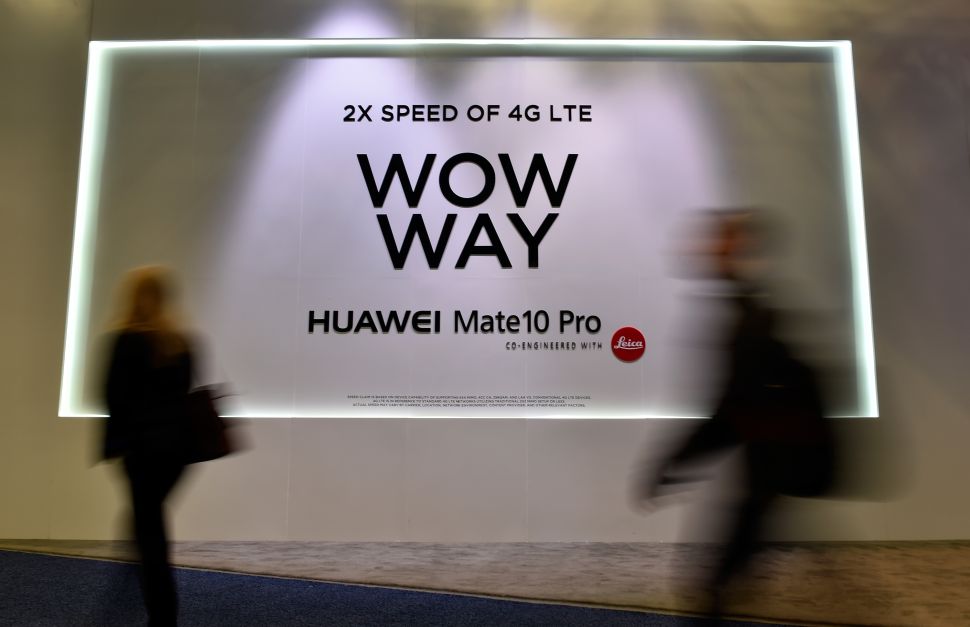 Last Saturday, President Donald Trump and Chinese President Xi Jinping gave the world temporary peace of mind as the two leader signed a 90-day trade ceasefire at the G20 Summit after months of tariff battles. However, things took an unexpected 180-degree turn on Thursday morning when Canadian media reported that Meng Wanzhou, the chief financial officer of Chinese telecom giant Huawei, had been detained at the request of U.S. authorities over unspecific charges.
Meng is the daughter of Huawei's founder Ren Zhengfei, who was a former military officer in China's national army. Although Meng was an unfamiliar figure to most Americans, her arrest was basically equivalent to China arresting Sheryl Sandberg, according to The New York Times' Beijing bureau chief Jane Perlez.
Subscribe to Observer's Business Newsletter
And the impact was certainly felt in the financial market. On Thursday's news, the Dow dipped two percent in morning trading that day, completely erasing gains from the trade truce just days earlier.
But an insider from the Trump administration reckons that Washington's action on Huawei was actually a predictable move given the White House's recent dealings with Chinese tech giants—particularly Chinese telecom giant ZTE, a primary Huawei rival that was almost killed by a series of U.S. export sanctions six months ago.
In May, the Commerce Department ordered all U.S. companies to stop selling components to ZTE as a punishment for the Chinese company's illegal business dealings with North Korea and Iran in violation of U.S. sanctions on the two countries. ZTE eventually negotiated a deal with the U.S. to lift the ban and pay a heavy fine instead, but it would have likely died without that deal—because ZTE's core operation relies almost entirely on chips from U.S. suppliers.
"The action against ZTE earlier this year was a good indicator of how the White House would respond to Huawei's sanction violations," Chris Garcia, a former deputy director at the Commerce Department under Trump, told Observer. 
In fact, Huawei has been on the Justice Department's radar for years, including during the ZTE negotiations. In April, Observer reported that U.S. law enforcement had been investigating Huawei since, at least, 2016, after a ZTE document submitted to the Commerce Department revealed that Huawei might have illegally shipped products to Iran under a code name.
And then, the escalating trade tensions with China provided Trump an opportunity to treat Huawei as more than just a violator of Iran sanctions, but also as leverage in future trade negotiations.
"While the basis for this arrest is national security, a byproduct is that it could give the Trump administration an upper hand in future trade talks with China," Garcia said. "If you look at the timeline of U.S.-China trade negotiations, what President Trump wants is not for China to make small concessions; he wants China to make big concessions—major, systematic changes to its trade practices and policies. Or else, he will walk away."
The trade war is far from over, Garcia warned. As soon as the temporary truce ends in March next year, the two countries will inevitably re-open trade talks. And a lot is at stake depending on how China plays the game.