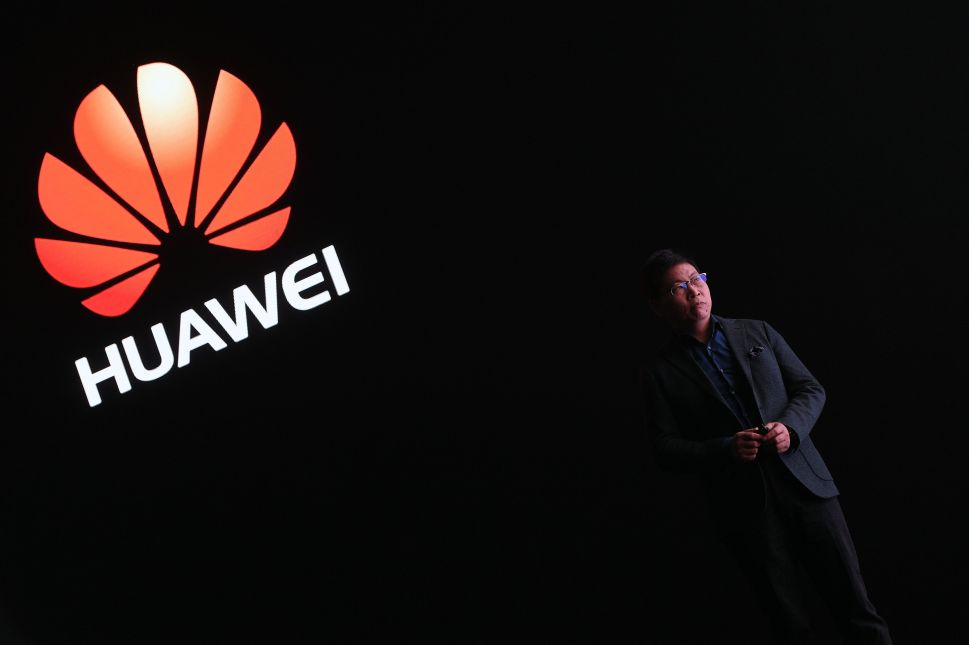 China's largest smartphone maker and telecommunication giant Huawei has had a tough year. And it has just gotten worse.
Late Wednesday, Canadian newspaper The Globe and Mail reported that Canadian authorities had arrested Meng Wanzhou, Huawei's chief financial officer, at a Vancouver airport on December 1 after receiving an extradition request by the U.S. government.
Subscribe to Observer's Business Newsletter
The report said Meng was detained under charges in the Eastern District of New York relating to trade sanction violations. Canadian authorities didn't provide further details.
Meng is the daughter of Huawei founder Ren Zhengfei, a former army officer of China's Communist Party. Although the specific reasons for her arrest are still unclear, Huawei has been under close scrutiny by the U.S. government over the past 12 months due to national security concerns. And there have been multiple warning signs that the U.S. government might take action against the company.
Here are four major events from the past year that may provide some useful context regarding Huawei's sensitive situation right now.
AT&T Deal Fell Apart at the Last Minute
Huawei has long had ambitions to break into the U.S. smartphone market, which is currently dominated by Apple and Samsung. To do so, the company launched a high-end smartphone called Mate 10 Pro—to rival the iPhone and Samsung's Note series—in January and almost sealed a carrier deal with AT&T.
However, shortly after the launch of the Mate 10 Pro in January, AT&T dropped out of the deal at the last minute, reportedly due to political pressure from Washington. Huawei's consumer business CEO Richard Yu became so upset that even his own PR team had to distance itself from him to control the damage.
US Top Intelligence Officers Warned Against Huawei Smartphones
Then, in February, a group of top officials from the FBI, CIA, NSA and three other intelligence agencies said at a Senate Intelligence Committee hearing that American consumers should not use Huawei smartphones due to the company's possible ties to the Chinese government, referring to its founder Ren Zhengfei's military background.
FBI Director Chris Wray specifically warned that the use of Huawei phones could expose sensitive national security information to the Chinese government and "provide the capacity to conduct undetected espionage."
Justice Department Has Been Probing the Company Over Iran Sanction Violations
In April, Observer reported that the U.S. Justice Department had been investigating Huawei over possible violations of America's Iran sanctions for at least two years.
Huawei buys telecommunication components from American suppliers. Under the U.S. sanctions, foreign tech companies that use American components are not allowed to ship products or components to Iran or North Korea.
Suspicion surrounding Huawei emerged in 2016 when its primary Chinese rival, ZTE, revealed to the U.S. Commerce Department that Huawei might have been secretly shipping products to Iran.
The US Also Urged Allies to Block Huawei
Not only did the U.S. government advise its own citizens against using Huawei phones, in November, The Wall Street Journal reported that Washington had also urged its allies—including Germany, Japan and Italy—to block all Huawei telecommunication equipment, especially its new 5G equipment, over national security risks.
Also, since this summer, both Australia and New Zealand have banned Huawei from providing equipment to build the two countries' 5G mobile networks.