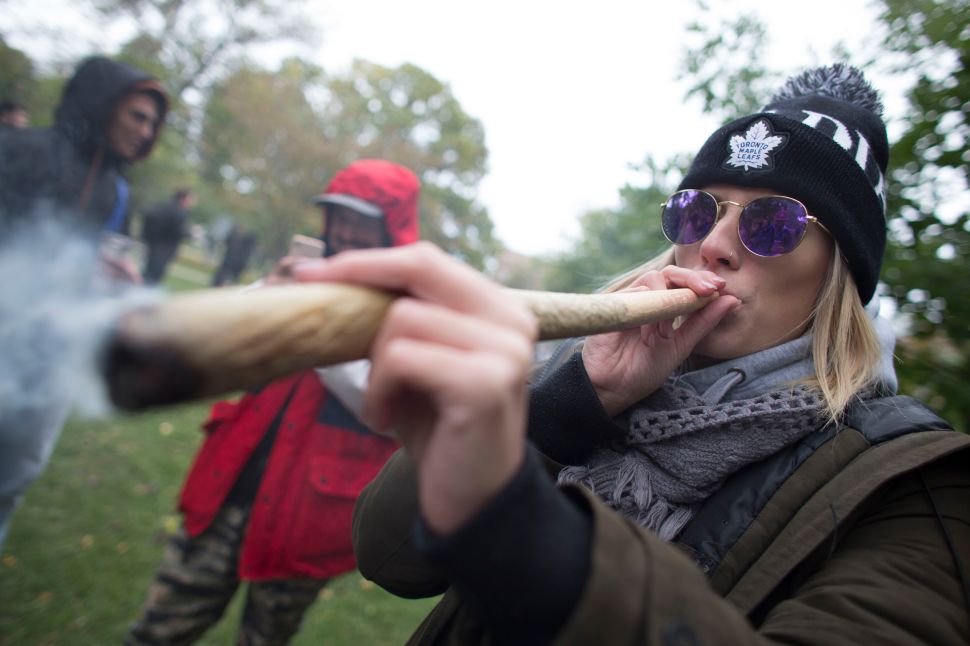 Marlboro maker Altria Group Inc. has agreed to take a 45 percent ownership in Canadian medical and recreational marijuana company Cronos Group for $1.8 billion, the two companies announced on Friday.
Altria will buy 146 million newly issued Cronos shares at $12.25 (C$16.25), a 16 percent premium above the stock's closing price on Thursday. Cronos stock is traded on the Toronto Stock Exchange.
Subscribe to Observer's Business Newsletter
The deal marks the latest string of investments by American companies into Canada's newly opened recreational pot sector. In August, Constellation, which owns Corona beer and several other beverages, made a $4 billion investment in Canopy Growth, another Canadian cannabis company. Constellation's deal is by far the largest investment in the cannabis market by a U.S. corporation.
For Altria, the Cronos deal is expected to provide a much needed boost of revenue as its core tobacco business continues to decline in the U.S. due to a fading interest in cigarette smoking.
According to the latest federal data, the percentage of U.S. adults who smoke cigarettes regularly (on a daily basis) has fallen to 14 percent as of last year, the lowest level ever and only one-third of the level in 1965.
Part of the decline in traditional tobacco consumption is due to the rising popularity of e-cigarettes in recent years, but Altria sees a larger opportunity in recreational pot as the market picks up momentum in overcoming regulatory hurdles globally. Canada legalized the use of recreational marijuana in October. In the U.S., 10 states and Washington, D.C. have legalized recreational pot, three of which passed such measures during November's midterm elections.
"Investing in Cronos Group as our exclusive partner in the emerging global cannabis category represents an exciting new growth opportunity for Altria," Altria CEO Howard Willard said in Friday's announcement. "We believe that Cronos Group's excellent management team has built capabilities necessary to compete globally, and we look forward to helping Cronos Group realize its significant growth potential."
For Cronos, which was founded just six year ago, Altria' investment means instant access to a mature distribution network and research and development resources.
"The proceeds from Altria's investment will enable us to more quickly expand our global infrastructure and distribution footprint, while also increasing investments in R&D and brands that resonate with our consumers. Importantly, Altria shares our vision of driving long-term value through innovation, and we look forward to continuing to differentiate in this area," said Cronos Group CEO Mike Gorenstein.