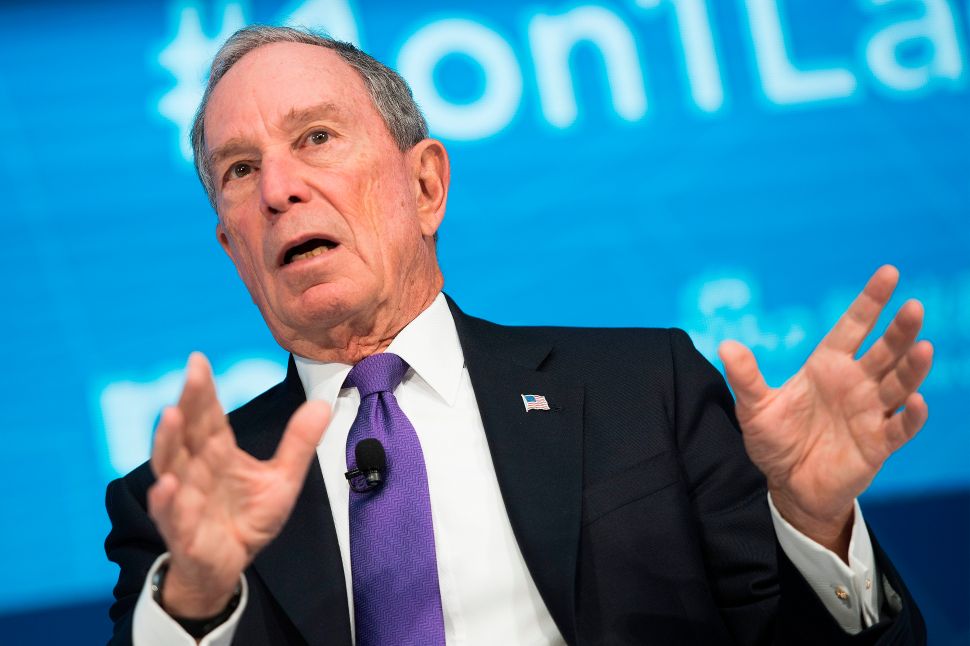 Though he has yet to officialize his reentry into the political ring, billionaire Michael Bloomberg's presidential muling is already fraught with concerns over his namesake media property.
After telling a radio host in Iowa last week that he didn't want reporters on his payroll writing "a bad story" about him, the Democratic mega-donor faced swift rebuttal from the Bloomberg editorial staff. A dozen employees confided to The Daily Beast on Monday that "a Bloomberg bid would complicate the outlet's coverage of him and politics in general, or possibly create internal upheaval that could jeopardize editorial jobs," according to one editorial staffer. Their remarks followed a Buzzfeed report from last week in which several Bloomberg reporters voiced concern over the future of the company.
Subscribe to Observer's Politics Newsletter
Further complicating the former New York City mayor's relationship with his reporters, a former Bloomberg editor published an op-ed for The Washington Post on Monday titled, "Michael Bloomberg still doesn't seem to understand how journalism works."
"For someone who is holding himself out as a political alternative to President Trump, Bloomberg sounds remarkably like his brassier Manhattan neighbor, at least when it comes to his cynical view of journalism," wrote Kathy Kiely. "It's really not that far a leap from Bloomberg saying he doesn't 'want the reporters I'm paying to do a bad story about me' to Trump insisting that reporters in his White House news conferences not be allowed to ask 'disrespectful' questions."
In his radio interview from last week, Bloomberg also discussed the possibility of selling his media platform. Although many interviewed by The Daily Beast and Buzzfeed were not enthusiastic about the possibility of a Bloomberg presidential run, others expressed optimism about their employer leaving the day-to-day operations of the company.
"I didn't like some of the changes he made when he came back [in 2014 after leaving office], so maybe Bloomberg leaving could be a net positive," one staffer told The Daily Beast.
"Give the terrific journalists who work for you what they deserve, Mr. Bloomberg," said Kiely. "Set them free."