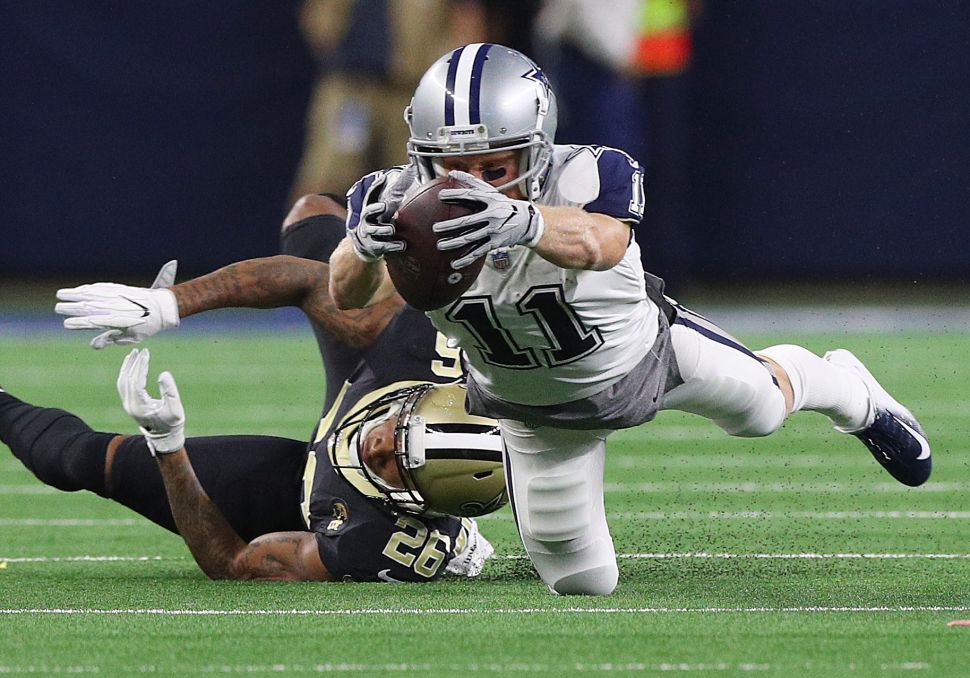 Last year's Super Bowl was the lowest-rated final game since 2010, and coming into this season the NFL's ratings had endured a steady two-year decline. There's been much debate over the reason for this slow descent. Some blamed Colin Kaepernick's protests against racial injustice during the National Anthem, others blamed the 2016 presidential election debates that aired during the prime-time games and still others pointed to the ongoing concern over the head trauma caused by football.
However, none of those issues seem to be hindering America's favorite sport in any way this year. The 2018 season has seen a ratings rebound across the board. The league's Sunday games are up 11 percent from last year, while overall football ratings have jumped five percent.
Subscribe to Observer's Business Newsletter
Good news, right? Not so fast. While NFL Commissioner Roger Goodell can breath a momentary sigh of relief over viewership, he may have a new problem on his hands: ad revenue. On average, the league's TV partners are spending 19 percent less through the first two months of the season, per Standard Media Index (via The Wrap). Now, part of the problem stems from networks airing fewer games in that span compared to last year (27 versus 31), but 19 percent remains a significant amount when you're dealing in the billions.
NFL ratings dropped a whopping 10 percent in 2017. If your favorite show saw a similar dip, it would likely be off the air faster than you can say Firefly. So when it came time to purchase ad space for this season, advertisers were understandably ready to play hardball at the negotiating table. As with most scripted programming, the formula that sets the market price is often contingent on last year's performance, so NBC, Fox, CBS and ESPN couldn't exactly jack the prices up on their buyers after a down year. Additionally, the NFL has attempted to curb the amount of commercial time to help with game flow, so the number of physical ads has actually dropped six percent from last year.
"The effects of the lower audiences last year are spilling into this season, as NFL revenue is down," James Fennessy, CEO of Standard Media Index, said. "Nevertheless, as the market reports improving viewership, we will see how these trends change over the remaining months of the season."
Over the past 12 weeks of play, the NFL is averaging 15.8 million TV viewers per game, according to figures released by the league. Last year, it averaged 14.9 million viewers per game over the course of the full season. In 2016 that number was 16.5 million, and in 2015 it was 17.9 million.
Amidst a league-wide offensive explosion that has the NFL on pace to obliterate almost every significant offensive record, NFL games have claimed 19 of the top 20 slots for most-watched shows on television this year—and 46 of the top 50. These figures don't even include streaming viewership, as Amazon Prime is airing 13 Thursday Night Football games this season.
Assuming the improved viewership holds strong for the remainder of the season, ad buyers are going to have to pay networks a pretty penny for airtime next year.