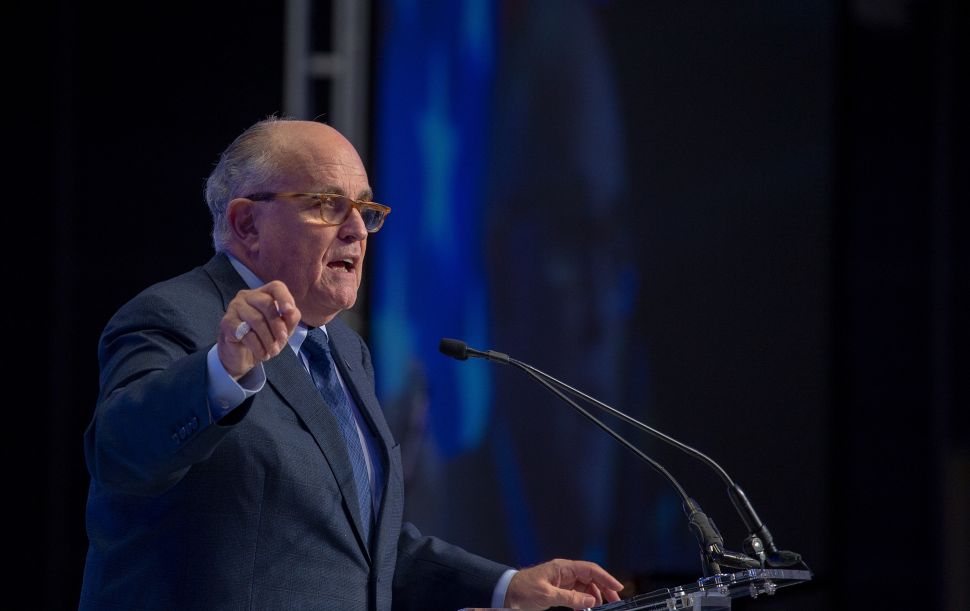 President Donald Trump's attorney Rudy Giuliani continues to tell members of the press about his communications with Paul Manafort's lawyers.
In an interview with CNN on Friday, Giuliani said that the special counsel's office believed Manafort lied to them about President Trump's knowledge of a meeting between members of his 2016 campaign and a Russian attorney.
Subscribe to Observer's Politics Newsletter
"In the questioning of Manafort, they did tell them at the time that they believed he was lying about certain things related to us that he's not lying about," the president's attorney told the outlet.
According to Giuliani, investigators are trying to force Manafort to admit that the president had advance knowledge of the 2016 Trump Tower meeting now at the center of Russiagate.
"They repeated that conduct over and over and over again which gives us a clear indication of what they want him to say in order to get him out of solitary confinement. I find that abominable," continued the former Manhattan mayor, citing his talks with Manafort's legal team.
News of Giuliani's contact with Manafort's lawyers first surfaced in a New York Times report from late November, which called the arrangement between the two teams "highly unusual" and contributing to "inflamed tensions with the special counsel's office." Many legal experts have subsequently speculated that Manafort may be jockeying for a plea deal.
"Mr. Manafort's legal team had long kept Mr. Trump's lawyers abreast of developments in his case under a joint defense agreement," the Times reported. "The president's team has pursued such pacts as a way to monitor the special counsel's inquiry. Mr. Giuliani said last month that the president's lawyers had agreements with lawyers for 32 witnesses or subjects of Mr. Mueller's 18-month-old investigation."
Both Trump and Giuliani have teased the possibility of a Manafort pardon, with the president telling The New York Post last month such action was "not off the table."