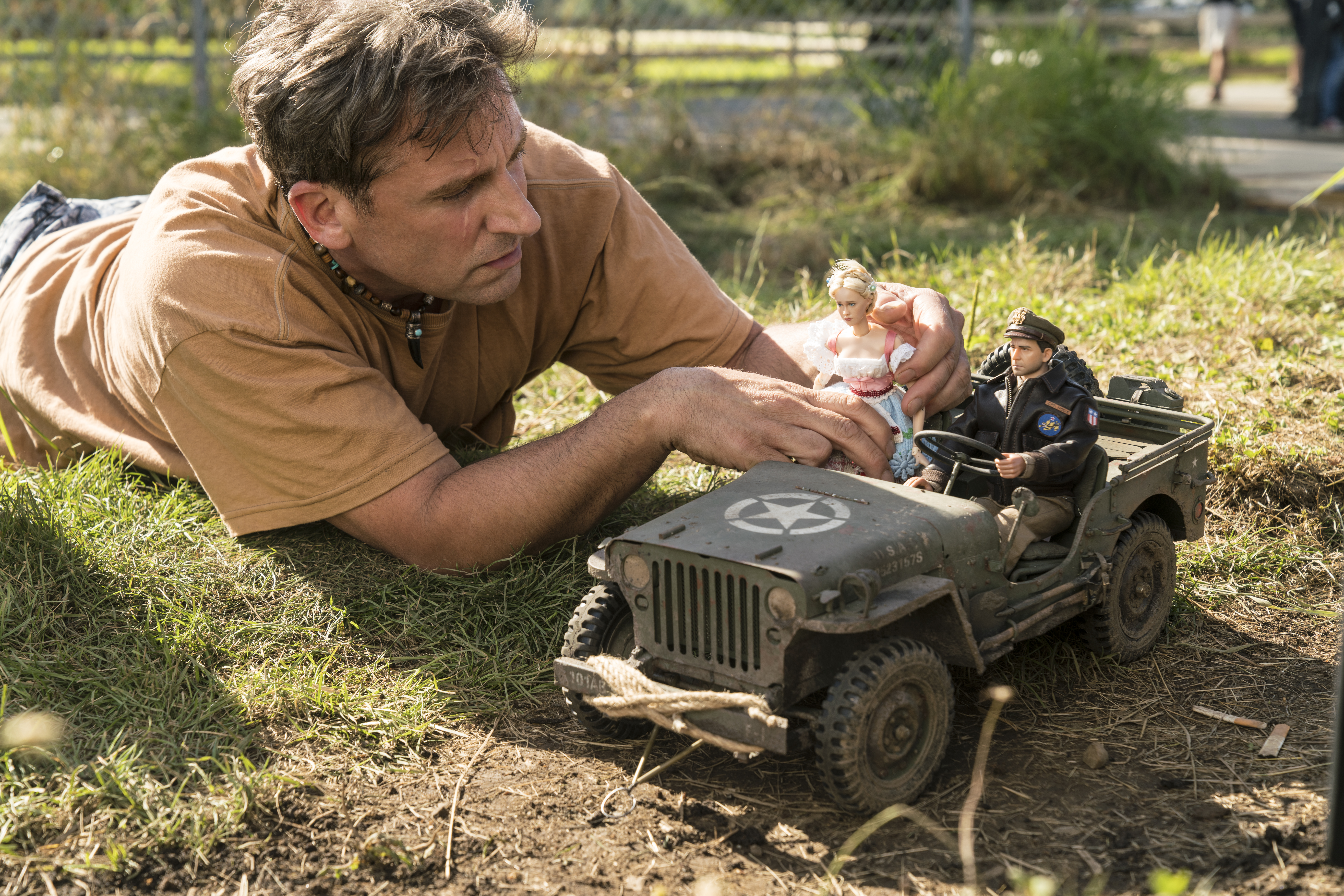 Filmmaker Robert Zemeckis is responsible for some of the most beloved and most successful films of the last 40 years. The Back to the Future trilogy, Who Framed Roger Rabbit?, Forrest Gump, Contact and Cast Away; the Oscar-winner has overseen nine different films that grossed at least $100 million domestically. Yet for some reason, Zemeckis hasn't been able to generate a hit in recent years.
Welcome to Marwen, which Zemeckis directed for Universal, is bombing at the box office. The film, which had a $40 million production budget, has earned just $4.1 million since hitting theaters on December 21. According to Deadline, the picture is on pace to lose the studio a whopping $60 million overall. It unfortunately continues a cold streak for the director, who hasn't enjoyed a real hit since 2012's Flight starring Denzel Washington.
The Walk, the director's 2015 recreation of the 1974 World Trade Center high-wire act from French daredevil Philippe Petit, earned just $10 million in North America and $61 million worldwide against a budget of $35 million (which excludes expensive marketing costs). 2016's Allied had all the makings of a hit with Brad Pitt and Marion Cotillard starring as spies in World War II, yet the romance drama floundered with just $40 million Stateside and $119 million worldwide against a hefty $85 million budget. Now, Marwen is on pace to become Zemeckis' worst financial flop of his career.
Subscribe to Observer's Entertainment Newsletter
Zemeckis has always been an experimental director who loves to tinker with the filmmaking process. Marwen uses performance capturing technology to create a photorealistic world of dolls and action figures; The Walk pushed the boundaries of 3D technology to create a dizzying experience for audiences. Yet lately, the director's propensity to explore new motion picture territory has not lined up with viewer tastes. Marwen currently holds a lowly 27 percent on Rotten Tomatoes.
On one hand, we can't blame Zemeckis for branching out as a storyteller; on the other, we can't blame studios for hoping for a better return on their investment. Is there a middle ground between art and commerce? The Forrest Gump director used to be a gold standard for that healthy balance. Perhaps he'll return to that plane with his next film, The King, which stars box office champion Dwayne "The Rock" Johnson as King Kamehameha who fulfills his life-long prophecy of uniting the Hawaiian islands.