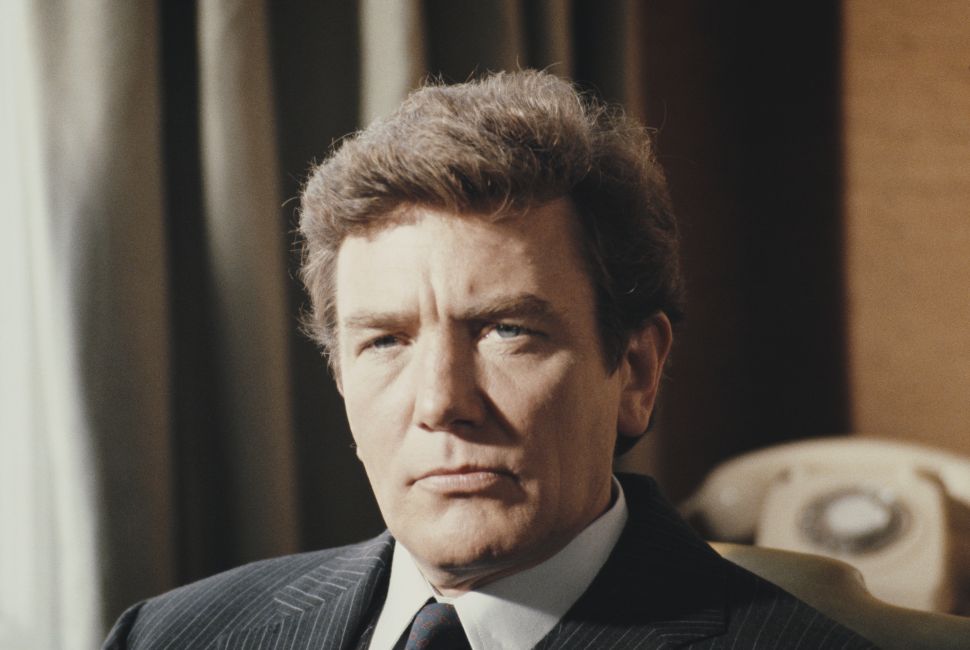 Veteran British actor and five-time Academy Award nominee Albert Finney—best known for his roles in Annie, Erin Brockovich, Tom Jones and Murder on the Orient Express—has passed away. He was 82.
Cause of Death
Finney's family reportedly told the Associated Press on Friday that he "passed away peacefully after a short illness with those closest to him by his side." In 2007, the veteran actor was diagnosed with kidney cancer.
Albert Finney's Career
Finney managed to avoid the all-consuming celebrity that often accompanied big-screen fame. His breakout role came in 1963's Tom Jones, an adventure-comedy period piece that won four Academy Awards, including Best Picture, and became a smash at the box office. It also delivered Finney the first of his five Oscar nominations. The star would go on to earn further nods for Murder on the Orient Express, The Dresser, Under the Volcano and the contemporary classic Erin Brockovich.
Subscribe to Observer's Entertainment Newsletter
Admirers of musicals may know him as the moneyed Daddy Warbucks from 1982's Annie; fans of the Coen Brothers will immediately recognize him as the Prohibition-era Irish gangster Leo O'Bannon from 1990's Miller's Crossing.
As he aged, Finney transitioned to worldwide blockbuster franchises, making appearances in two of Matt Damon's Jason Bourne movies and playing the lovably gruff Scotsman Kincade in Skyfall, one of his final roles.
Throughout his career, Finney moved seamlessly between films, television and stage performances. In 2001, he was given BAFTA's Academy Fellowship award, which has been compared to a lifetime achievement Oscar. One year later, he won an Emmy for his portrayal of Winston Churchill in the BBC-HBO telefilm The Gathering Storm. Finney actually turned down the lead role in Lawrence of Arabia, considered today to be one of the finest films ever made.
Despite this long list of accolades, Finney never attended the Oscars ceremony. Explaining why to The Telegraph in 2011, he said: "It's a long way to go just to sit in a non-drinking, non-smoking environment on the off-chance your name is called."
Albert Finney Quotes
"I don't think that we necessarily lie. I mean, we make our living by pretending that we're someone else. I don't tell tall tales. I always tell the truth."
"To be a character who feels a deep emotion, one must go into the memory's vault and mix in a sad memory from one's own life."
"He tells you stories, but then, after a while, when you want more, he doesn't give you more. He insists on this old elaboration, the old stories that never changes."
"I don't enter, I'm entered. It's up to someone else. It's up to them."
Finney married Penelope Delmage in 2006 and is survived by her and a son, Simon Finney.