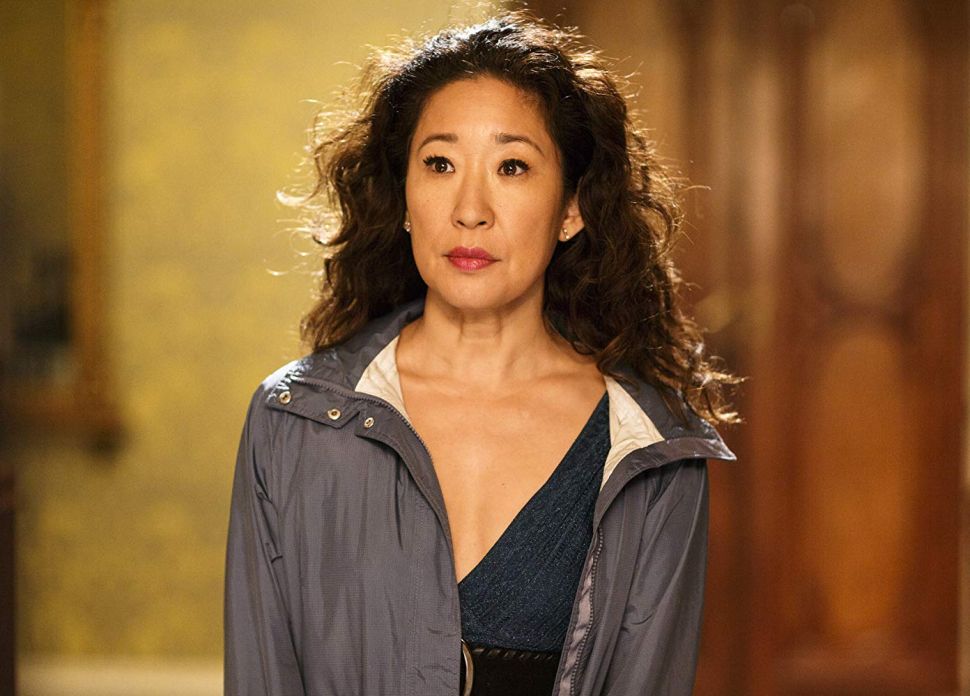 In the grand scheme of television, breakout dramas tend to disappoint in their second seasons, at least more frequently than comedies do. Often times, it takes a comedy a year or two to find its footing, which is why shows like 30 Rock and Parks and Recreation aged so gracefully. Yet 2018 was littered with ambitious dramas that fell flat in the face of outsize expectations (looking at you, Westworld and The Handmaid's Tale).
Why? When you boil it down, comedies generally rely on character-driven humor while serialized dramas mostly subsist on a steady diet of juicy story lines. It's why Andy Samberg's Jake Peralta can drop his umpteenth "Title of your sex tape" joke in the sixth season of Brooklyn Nine-Nine and still get a laugh, but the second season of 13 Reasons Why gets roundly criticized for recycling plot devices.
Subscribe to Observer's Entertainment Newsletter
Which brings us to BBC America's Killing Eve, the Golden Globe–winning and Emmy-nominated drama created by Phoebe Waller-Bridge that follows bored MI6 agent Eve (Sandra Oh) and her quarry, the psychotically competent assassin Villanelle (Jodie Comer). The anticipation surrounding Season 2 is as loud as that for any series in recent memory, and to meet the considerable hype, the cast and the team behind it promise some important shifting dynamics.
"What's most interesting about Eve's stabbing of Villanelle at the end of [Season] 1 is Villanelle's reaction to that, and just how she perceives that," Comer said at the Television Critics Association winter press tour, per Entertainment Weekly. "And it both affects and changes them in a way that neither of them are quite expecting. Also, as we start the series, we see Villanelle in a very different way. She has no control of her situation."
In addition, Oh spoke about the fallout from Season 1's bloody, hilarious and unexpected finale. "I think you see them vulnerable in slightly different ways. They've crossed a line and there's no going back. We have a lot of energy about the beginning of the [second season], and that pushes both of them into a different place of vulnerability."
One major change heading into Season 2 that has given some fans pause took place behind the scenes, as Emerald Fennell was brought in to serve as Killing Eve's new showrunner. Fennell plans to introduce several new characters, including a fresh assassin, to the proceedings.
"Eve has got a sense for women and female assassins, so what's really interesting is saying, 'OK, well, what do you do when somebody else comes along?'" Fennell said. "Do we find out that Eve is an assassin expert or is she a Villanelle expert? And what does that mean for her? What does that mean for Carolyn [the mysterious MI6 boss played by Fiona Shaw] and her job? Because we know she's brilliant and she knows Villanelle inside and out… Suddenly there's someone between them."
Executive producer Sally Woodward Gentle echoed that sentiment, but from the opposing perspective, saying: "What would it mean for Villanelle, as well, if she thought that Eve's gaze wasn't always on her?"
Killing Eve Season 2 premieres April 7 on BBC America. Its first season is currently available on Hulu.