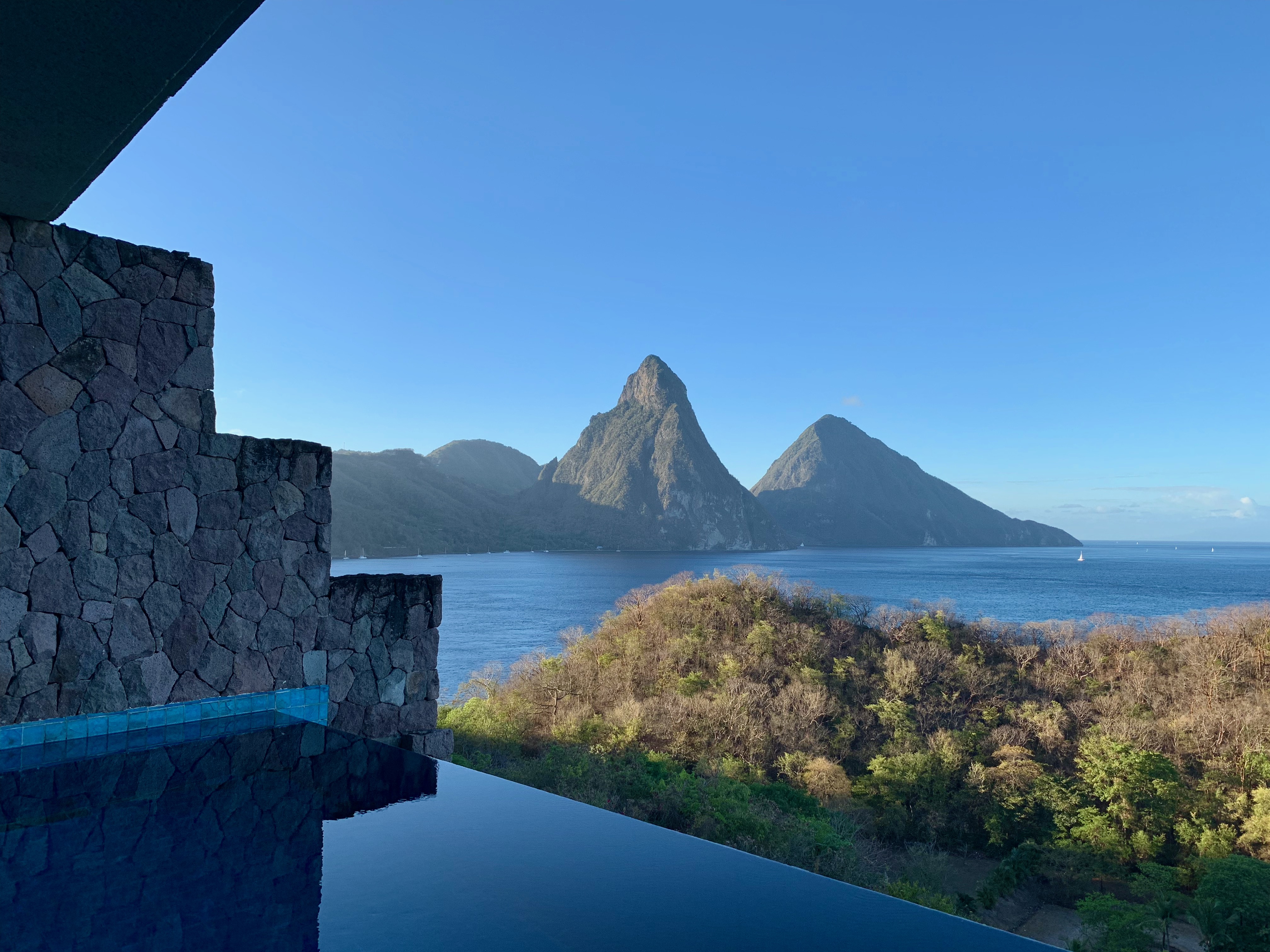 Locals refer to St. Lucia as "she," like the captain of a ship talking about a vessel. The island is, in fact, the only destination in the Caribbean named after a woman, and in many ways takes on the qualities of a feminine physique—curvy beaches; long, tress-like waterfalls cascading down the sides of dormant volcanoes; a pair of rounded "piton" mountains—Petit Piton and Gros Piton—that turret upwards to the cloudless sky in such a compelling fashion that they adorn the country's flag.
St. Lucia's southerly location means that it often escapes the brunt of hurricane season when gusts born off the coast of Africa begin to viciously whirl across the Atlantic. Perennial sunshine and a varied terrain—from the cactus-clad north to the juicy jungles further south—have vaulted the island's reputation above that of its neighbors, and a handful of legendary enclaves have made it a worthy competitor to St. Barths, Anguilla and other star-studded hangouts.
Subscribe to Observer's Travel Newsletter
Visitors have been hip to St. Lucia's restorative qualities since the 1800s, when a French doctor soothed his soldiers' ailments in the curative waters near the fishing village of Soufriere. French for "sulfuric air," the seaside hamlet rolls down the side of a green mountain that steams at its crest—the only drive-in volcano, as locals also like to say. Tourists can still, today, trundle in to soak up the naturally occurring hot springs and comfort their sunburns with mineral-rich mud.
The winter months—January, February and March—have long been the preferred time for travelers to dial up their dose of Vitamin D, but the island's dry season soars through the entirety of May and well into June, making late spring and early summer—as prices plummet and crowds thin out—the ideal time to pay St. Lucia a visit. Here's everything you need to know about her.
The water is perfect for adventure sports.
As St. Lucia's crisp, cloudless days roll on through May, the sparkling bays scalloping the coastline become—if you can imagine—even more crystal clear. The longer the island goes without rain, the better the visibility of the water becomes, as you won't find any deluges dragging the rich volcanic soil off the mountains into the water.
Scuba St. Lucia is the most popular diving operator on the island, taking advantage of its positioning on the west's Anse Chastanet Beach set right in front of a protected marine reserve. Shore dives—even snorkel sessions—yield a veritable aquarium of small treasures including tropical fish of enumerable colors and healthy, waving coral. The outfitter devotes a significant amount of its energy and resources to conservation, and even encourages guests to get involved by signing up for its PADI-approved lionfish spearing certification course, which allows them to help eradicate this ultra-invasive species that destroys the reefs (they're delicious too, so don't feel bad about catching them).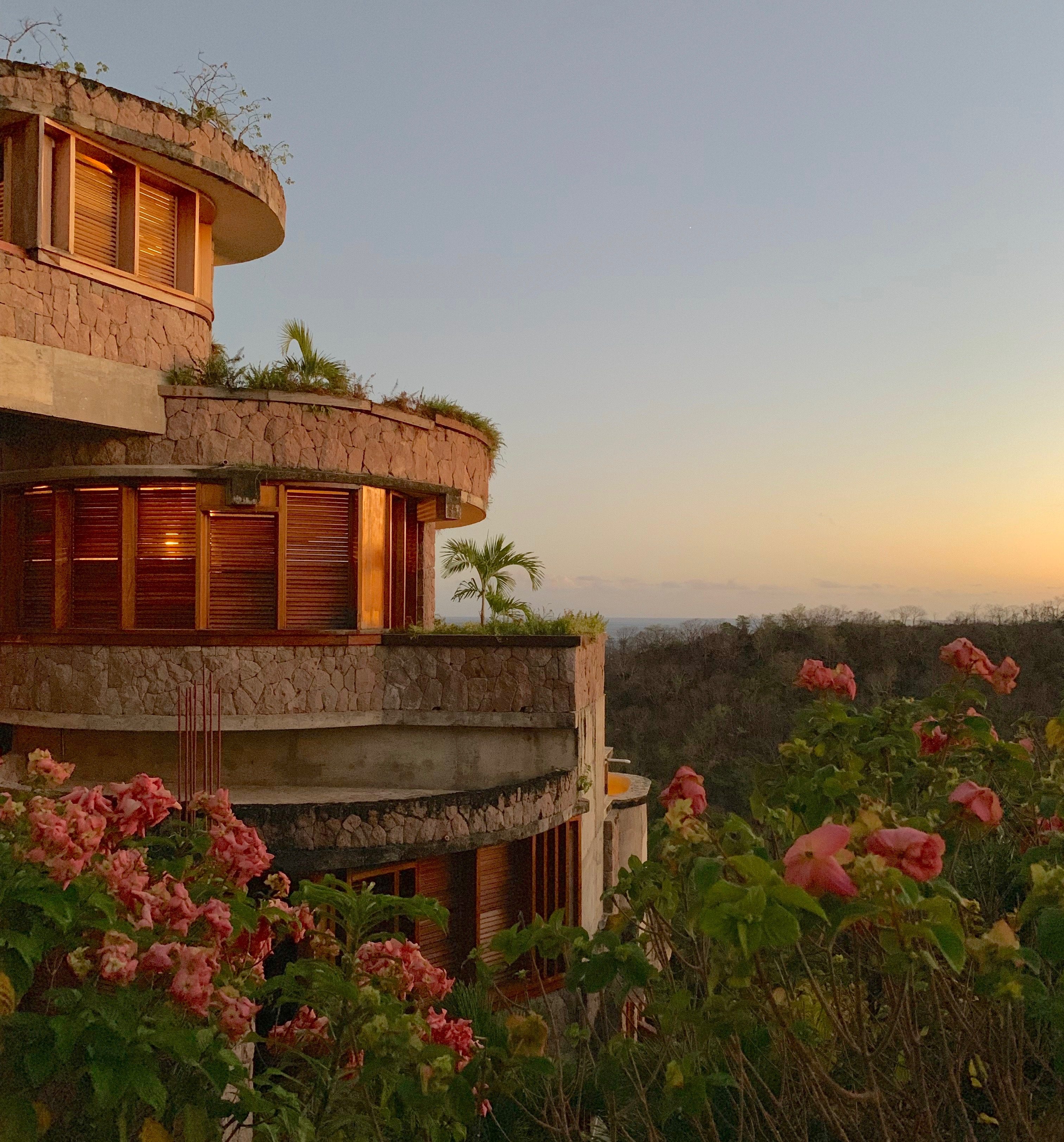 Its best resorts offer impeccable views and peerless service.
The eponymous resort at Anse Chastanet sits just above the beach, paying homage to the island's traditional domestic architecture with wooden cottages decorated in hand-painted floral motifs. Only a few steps higher up the hill sits one of the most curious sculptural manifestations in the Caribbean—one that bears absolutely no resemblance to the island's traditional architecture.
Jade Mountain is the brainchild of its architect owner, Nick Troubetzkoy, who, as if from an apparition, dreamed up this concrete spire of Chutes and Ladders bridges and ameboid infinity pools. Resembling an Escher sketch, the resort's skyward walkways lead to private sanctuaries, as they're called—large open-air rooms with stately lacquer furnishings, private plunge pools with pearlescent tiling, and a missing fourth wall offering unobstructed views of the sea and St. Lucia's trademark Pitons. Wish-fulfilling butler service and gourmet-class cuisine make it pretty darn hard to extricate yourself from your suite—at the very least your index finger will get one helluva workout tapping the "capture" button on your smartphone as you rigorously document the changing moods of the Pitons at different times of the day.
If you do manage to pull yourself away, take the small path leading away from chaise lounges down on Anse Chastanet beach and head over to the hidden slice of sand of Anse Mamin next door. Here you'll find mountain bikes for rent and a series of snaking paths winding through the property's densely forested terrain and old plantation ruins.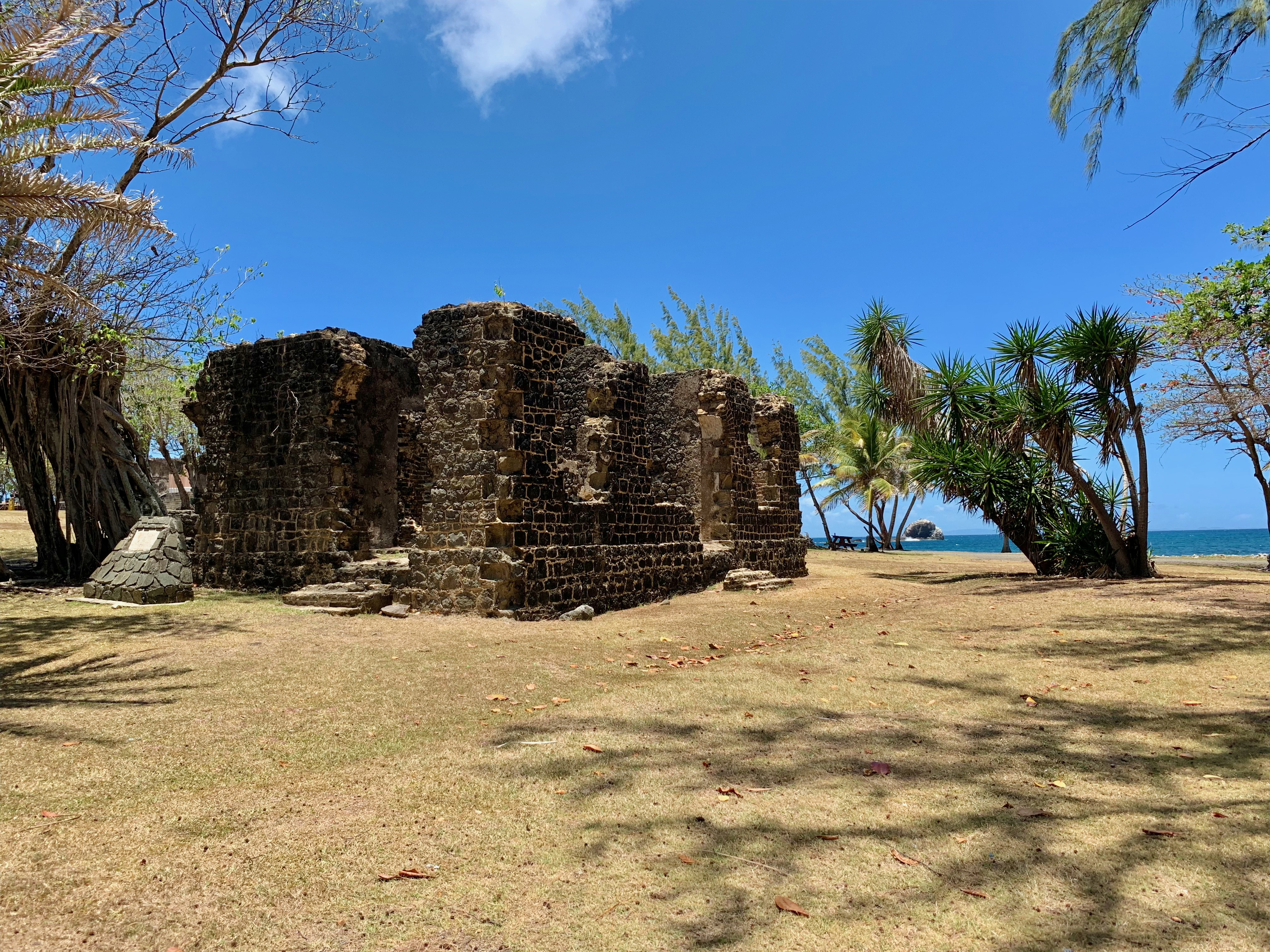 It's home to the Caribbean's top music festival.
Colonial powers coveted the outpost of St. Lucia so dearly that the British and the French owned the island seven times each, and modern Lucian culture is a delightful swirl of both. Ruined naval forts litter the coastline, and charming wooden chocolate-box houses still fill the fishing villages—many have been lovingly restored to their former glory. An island tour can connect the dots of historical interest, but for the first part of May, the most important landmarks, like Pigeon Island, are transformed into concert venues for the St. Lucia Jazz Festival.
Originally conceived as a means to extend the high season, the island's big-ticket music series has become one of the most important jazz conclaves on the planet. Past performers have included Mary J. Blige, Chaka Khan, Gladys Knight, Diana Ross and Amy Winehouse. This year's partnership with Jazz at Lincoln Center garnered headlining acts like Ledisi, who paid tribute to Nina Simone.
Cybelle Brown, who worked for BET when it was one of the key producers of the event, has since returned home to St. Lucia to help run her family's collection of private homes at Stonefield Villa Resort. Born to a Canadian father and islander mother, Brown has always split her time between North America and the Caribbean, and uses her innate understanding of both cultures to perfectly cater to her guests. The amenities at Stonefield sit atop the estate on which Brown grew up; she can point out where she learned to swim and where she played with her siblings. Each house on site was designed and built by her late father, who was a skilled carpenter and doted upon each of the structures, designing every little feature including the wooden flourishes on the furniture.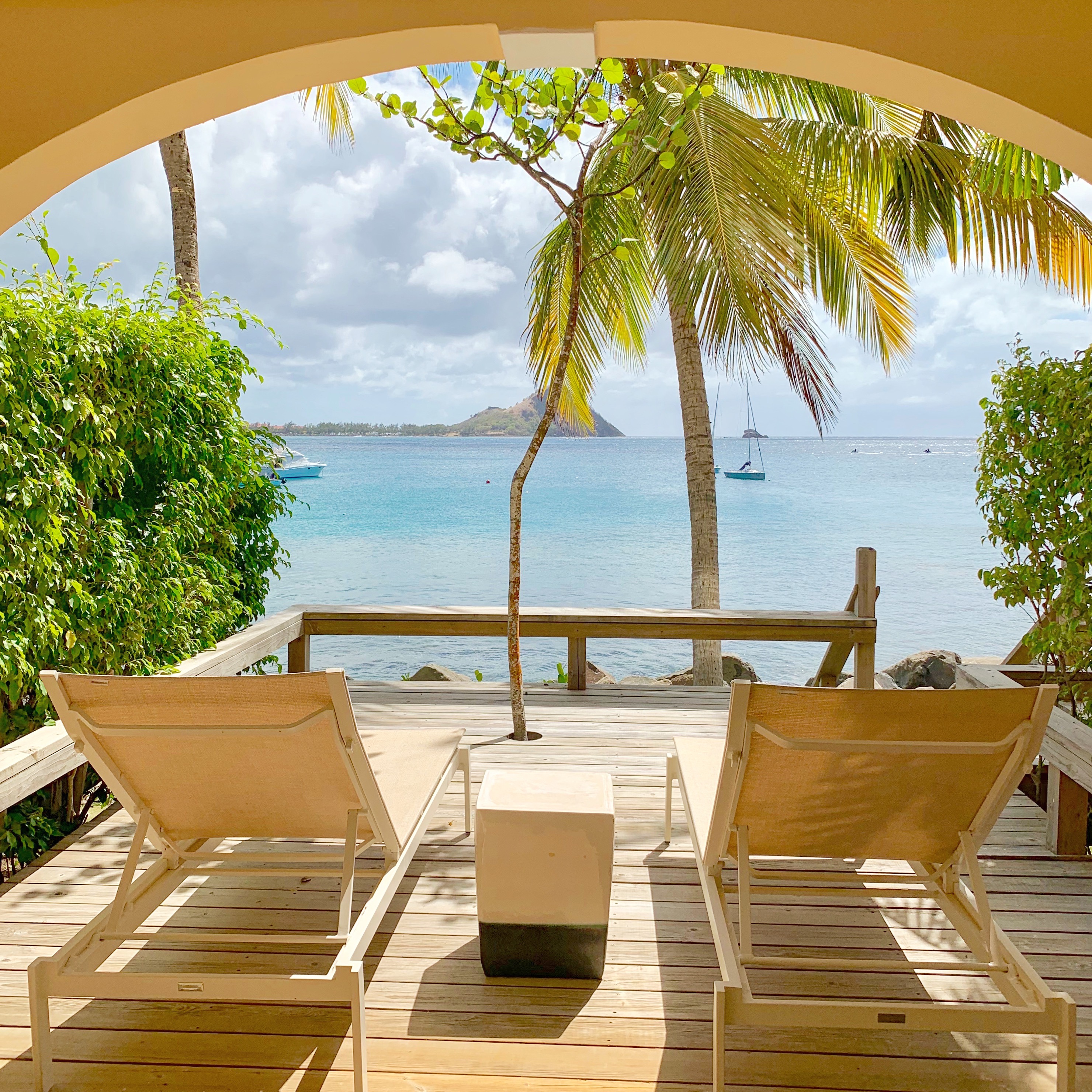 There's no better place to get your body summer-ready.
Over the past few years, many of St. Lucia's resorts have been pivoting towards wellness in order to capture the ever-growing segment of city-dwelling travelers desperately seeking to destress. Clean eating—with a traceability of ingredients' provenance—and physical fitness are the keystones of these themed retreats; on-property gardens and rigorous yoga programs have been duly expanding. 
The island's original wellness retreat, BodyHoliday is still setting the pace with a choose-your-own-adventure style of vacationing during which you can lean as heavily—or as lightly—into the body-betterment ethos as you desire. Originally called Le Sport, the property earned its global reputation for its roster of on-site activities that bested the mightiest of cruise ships; today the resort fully concedes that the tenets of a happy, healthy body extend far beyond the physical.
"It's simply about what puts a smile on your face," says owner Andrew Barnard, who encourages all of his guests to take the Marie Kondo approach when uncluttering their itinerary: Keep the activities that spark joy and dump the rest.  
Barnard's family made a name for themselves in the Caribbean's hospitality scene by helping pioneer the all-inclusive model when it first gained traction a few decades ago as a high-end pursuit. They've successfully kept it popular—even with more discerning travelers—because at BodyHoliday you can mix premium experiences in with your base, full-board fare.
All guests have a daily spa treatment included with their stay—a needed remedy to cure achy muscles after too much "aqua fit" (aerobics in the swimming pool)—but rigorous body scans and an encyclopedia of ayurvedic treatments are readily available should you want to go down that rabbit hole.
Inspired by Barnard's repeated visits to India, the all-included cuisine lets guests pick and mix the elements of their meals according to their dosha (a brief quiz discerning your body energy type is available at no cost). Water-skiing lessons and archery practice fill the roster of daily pursuits to temper the more exercise-forward classes like pilates and spinning, but don't miss the immersive I-Tal meal in which you join Damian, the resident farmer, as he forages vegetables and greens from the hillside garden and creates a multi-course dining experience made entirely of plant-based ingredients.