Why There Are So Few Working Class State Lawmakers
State legislatures represent all Americans, but less than 2 percent of lawmakers come from the working classes. The professions of state legislators shapes how they vote, and when working people aren't represented in the state house, their voices aren't heard.
Running and serving in the state legislature is expensive, and working class candidates face barriers of time and money.
By Oliver Staley
Experts say working class people remain scant in state legislatures because campaigning has gotten more expensive, and serving in positions with term limits can be a gamble.
By Courtney Vinopal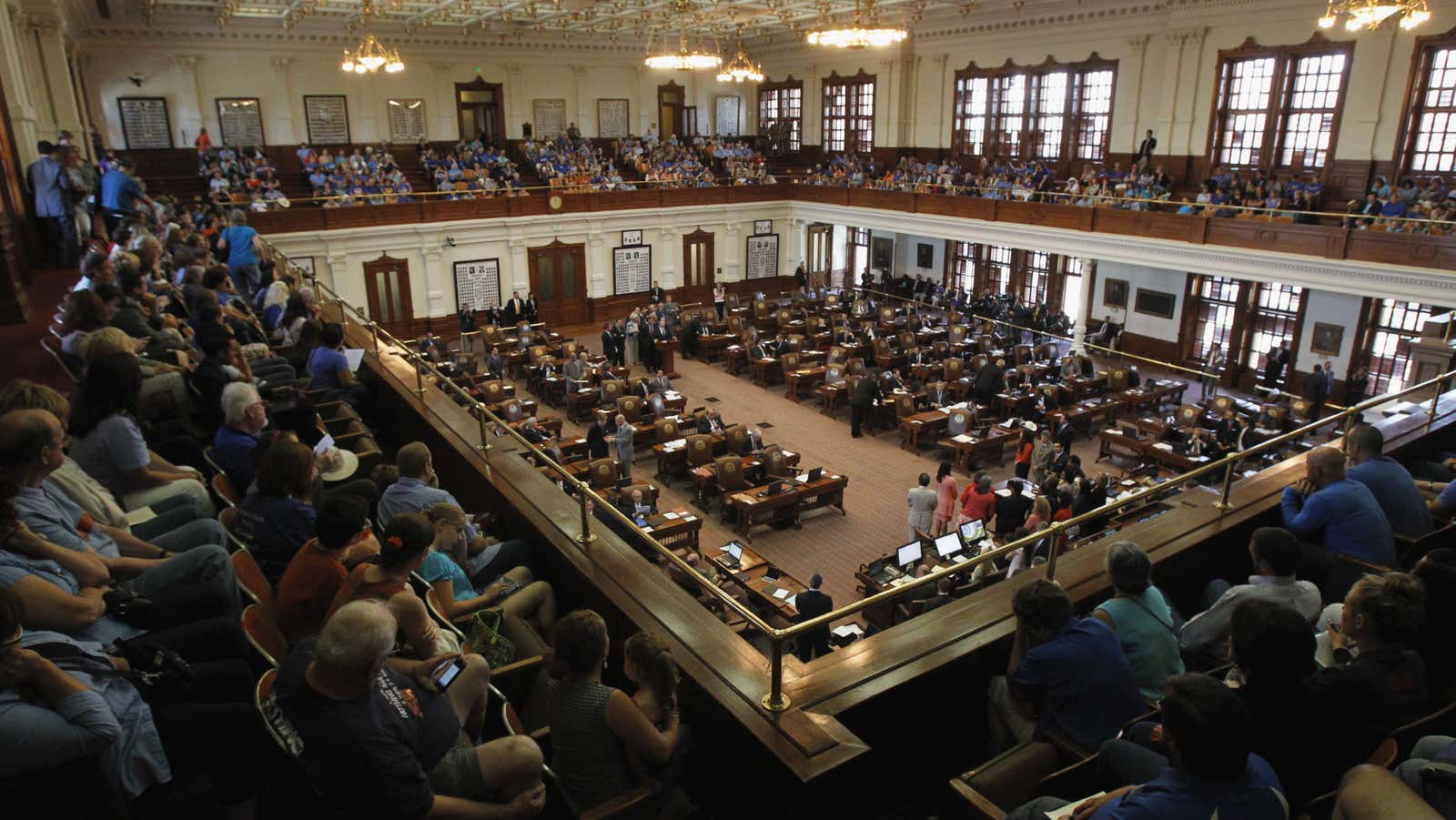 The Texas state legislature killed a bill to expand Medicaid, another consequence of the absence of working-class elected officials in the statehouse.
By Quartz
Women, people of color, and the working class are underrepresented in America's state legislatures.
By Quartz